How is it May Already?
How is it May Already?
Ok, so yeah I'm the same person that was literally crying for school to be over by February 4th, but now that it is, I'm shocked.  In terms of my education am I ready for a real world job?  Absolutely.  In terms of my adultness (yes this is a real term, I'm pretty sure)?  No.  I have been a student for 21 years and I am just now getting good at it.  To cope with adjusting to my newly inoculated identity, below is a list of things that I'm going to miss about Syracuse and great memories I have of this place.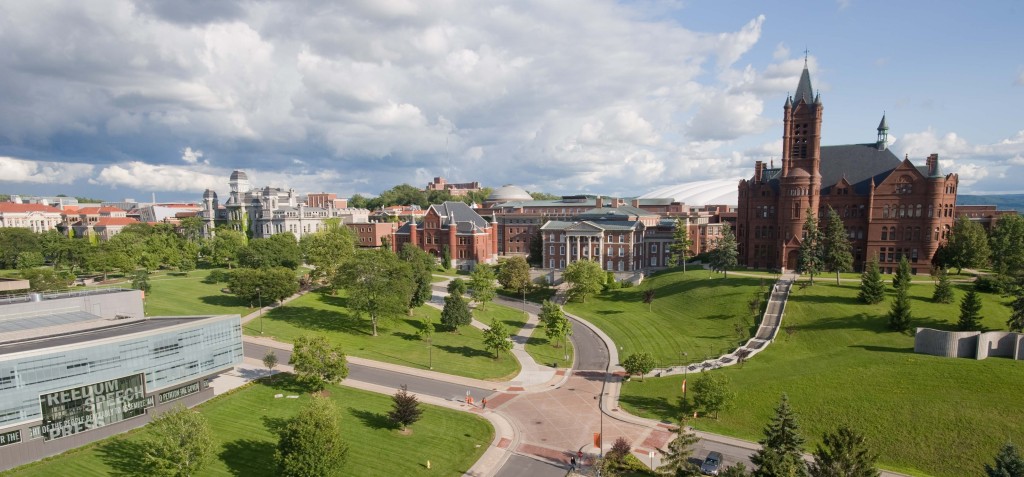 The Fall semester/season.  I love being here in the Fall, classes are just starting, I have new school supplies (side note: I remember packing and un-packing my book bag for the first day of Kindergarten, I needed everything in my house) and I'm really motivated.  The weather is so nice and I love seeing all of the beautiful foliage.  The trees change to wonderful golds, reds and oranges in a lush display over the hills.
My one and only basketball game in the Carrier Dome, Syracuse was undefeated at the time, the game went into overtime and we won.  Afterward, we slid down the hill by Crouse in the snow and went to Chuck's (campus bar) soaking wet.  Great night, not so great pneumonia morning.
Speaking of basketball, beating Duke in our first ACC matchup…AMAZING.
I will miss Dinosaur BBQ, but I think my boyfriend, who loves ribs, will miss it more.  We're going to D.C., too bad Freddie's isn't open anymore (House of Cards insider).
All of my friends, especially my Newhouse friends in the Newhouse Master's Association.  They made this year so much fun and I really feel like I've made some friends for life.
Weekends/late nights in Newhouse.  Never did I ever think that I would willingly come back to do work at school after my 1L year, but more often than not this year I was at Newhouse well after 9 pm.  I'm going to miss the grind of getting work done, figuring things out and the pressure of it all.
There's more but I'm feeling all nostalgic already so I will just wait until graduation to say more.