Where to Eat: Original Grain
Where to Eat: Original Grain
Venture into downtown Syracuse and on the corner of West Fayette and South Salina sits Original Grain. The space is light, bright, and evokes a laid back California vibe. According to owner Chris Bily, this is exactly how he wants you to feel when you walk in.
The idea for the fast-casual restaurant started in August 2015 after Chris and his partner, Eric Hinman, took a few trips to Los Angeles and realized that there wasn't a place in downtown Syracuse dedicated to wellness and healthy eating. Armed with a passion for health, wellness and fitness, the Syracuse natives took trips to Los Angeles and New York City to research similar concepts and find ways to bring them back to their hometown.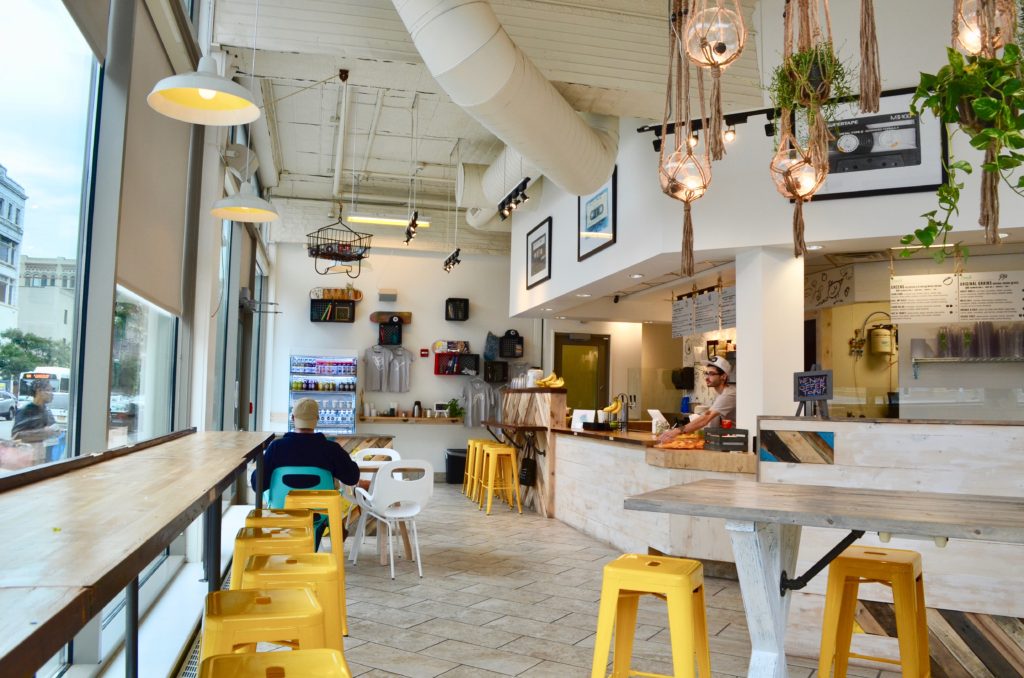 As soon as you sit down in Original Grain, you'll notice the reclaimed planter-chandelier hybrid that forms the focal point for the space. Bily built the chandelier by hand with a little help from his Mum (because we all need a helping hand from Mum once in a while). The space is an eclectic reflection of the bits and pieces Chris and Eric enjoyed from their trips. A major inspiration for the space and vibe of Original Grain is Charleybird in New York City. As Chris told me, "When you walk into Charleybird, you'll see all demographics from college kids to the 60-year-old Wall Street guy". Chris wants everyone to walk into the space and feel welcome.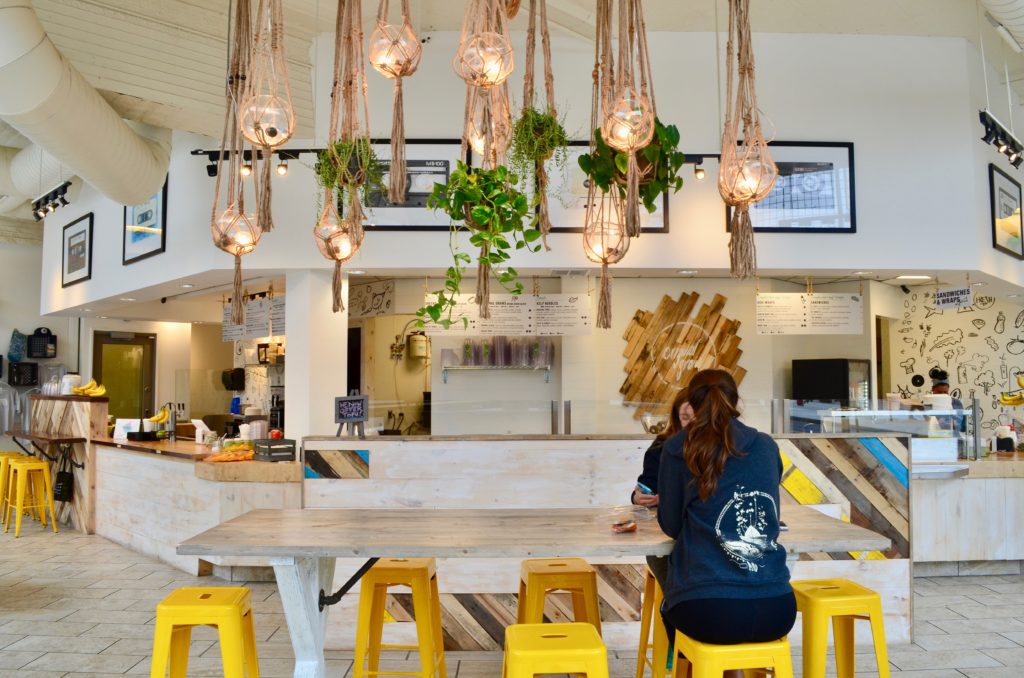 Original Grain is all about promoting authenticity both in personality and culinary offerings. As much as possible, all ingredients used in Original Grain's dishes are sourced locally from New York state. For Chris, this is all part of sticking to the concept of originality, "Our ingredients are natural, organic and regionally accessible. I'm spending the money here, so it comes back to help locally. We want to give local more attention and more care." Since local is an important aspect of the menu, depending on the season, some of the offerings at Original Grain will change. But if you're looking for something healthy and venture off campus, Original Grain is a guaranteed downtown gem.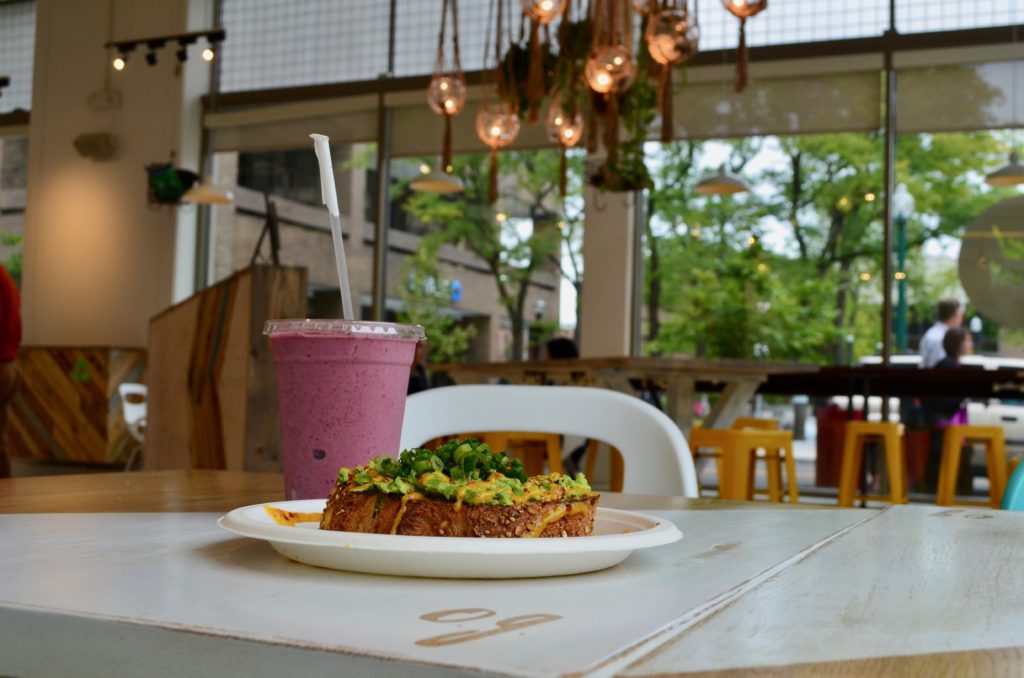 Get your poke bowl or avocado toast fix at Original Grain at 302 S Salina St, Syracuse, NY 13202
Follow Original Grain on Instagram
Thanks to Chris Bily (@crispbily) for taking the time to share his vision with me.