A Creative Approach To The FICE Benchmark Trip
A Creative Approach To The FICE Benchmark Trip
As someone who has spent the previous ten years of my professional and academic life learning and working in a creative environment, the last place I thought I would ever end up is immersed in the world of financial communications. However, though it may not be overtly obvious, there is an intrinsic relationship between the worlds of art and finance, one supports while the other enriches. So when the chance to attend the annual FICE Benchmark trip to New York City presented itself, I jumped at the opportunity to learn.
It is no secret that the quality of a communications education at Newhouse is accentuated by the additive programming provided to its students. The Financial and Investor Communications Emphasis is a perfect example of the ways in which the school introduces innovative options for students to explore niche aspects of the communications industry, making them more competitive candidates in an already cut-throat job market. The program was born in the spring of 2016 as a way to prepare students for communications careers in financial services, investor relations or business journalism. The emphasis was made possible by a gift from alumnus Gary Kaminsky '86, senior advisor to Morgan Stanley Global Wealth Management and co-host of "Wall Street Week". While attending the Financial Media and Communications Roundtable at the end of our first day, we had the opportunity to meet Kaminsky and personally thank him for picking up the check for this trip.
The benchmark trip spanned two days and included eight opportunities to network and learn from fellow Newhouse alums and industry leaders. The strength and gravitas of the "Newhouse Network" are spoken about at great length between the walls of campus, however, this was my first time experiencing our alumni support first hand. Let me tell you, it was as exciting and comforting as seeing the spread of snacks waiting for our group at each stop.
Day One included a very early morning coffee session with Newhouse alumni Sean Silva and Dmitriy Ioselevich who currently work for Prosek Partners, a public relations agency with a strong investor relations practice. Sean and Dmitriy were generous with their time and did not hesitate to ensure us that the path to a fulfilling career is rarely a straightforward one. Breakfast was then served at Finsbury, a global agency based in London and New York that specializes in financial service clients, as well as CEO and crisis communications and other practice areas. Their team welcomed us with an insightful presentation that included humor, intimidation tactics, and an intimate view into the inner workings of the industry. Lunch at Axis Capital, a global insurer and reinsurer, providing clients and distribution partners a range of specialized risk transfer products and services, gave us our first view into the world of internal financial communications.
Our next stop was Bloomberg's Lexington Ave. office, an outlet for business and market news, data, analysis, and video through channels including Bloomberg News and Businessweek. Alumna Mary Romano gave a compelling tour of the building, complete with one of the few curved escalators in the world, and shared with us stories of her professional journey as a reporter covering everything from art endowments to financial news. As a strong supporter of the arts as well as a creative collaborative work environment, Bloomberg won my heart with its open floor plan, plentiful snack options, and incredible works from the likes of Ursula von Rydingsvard and Julian Opie.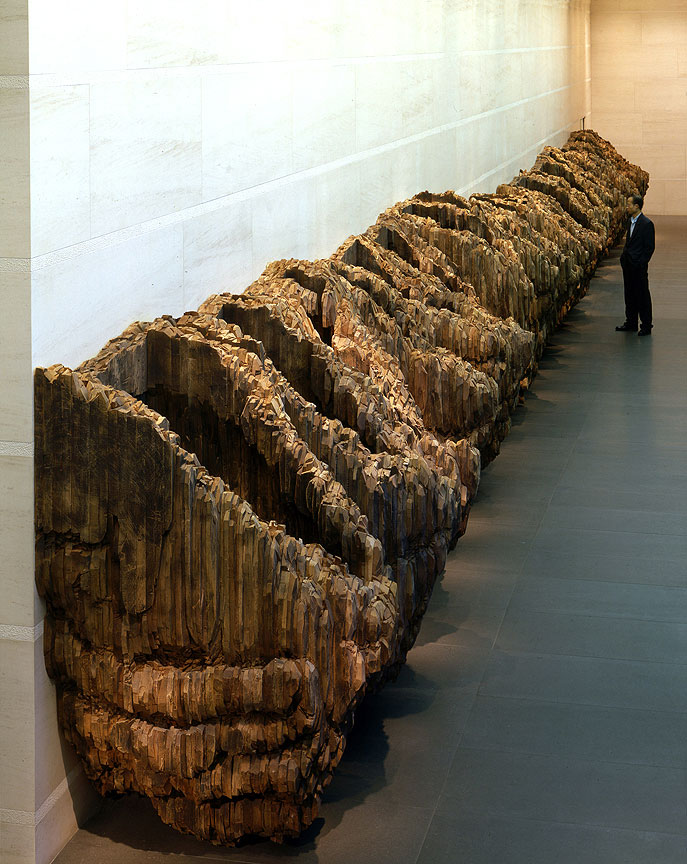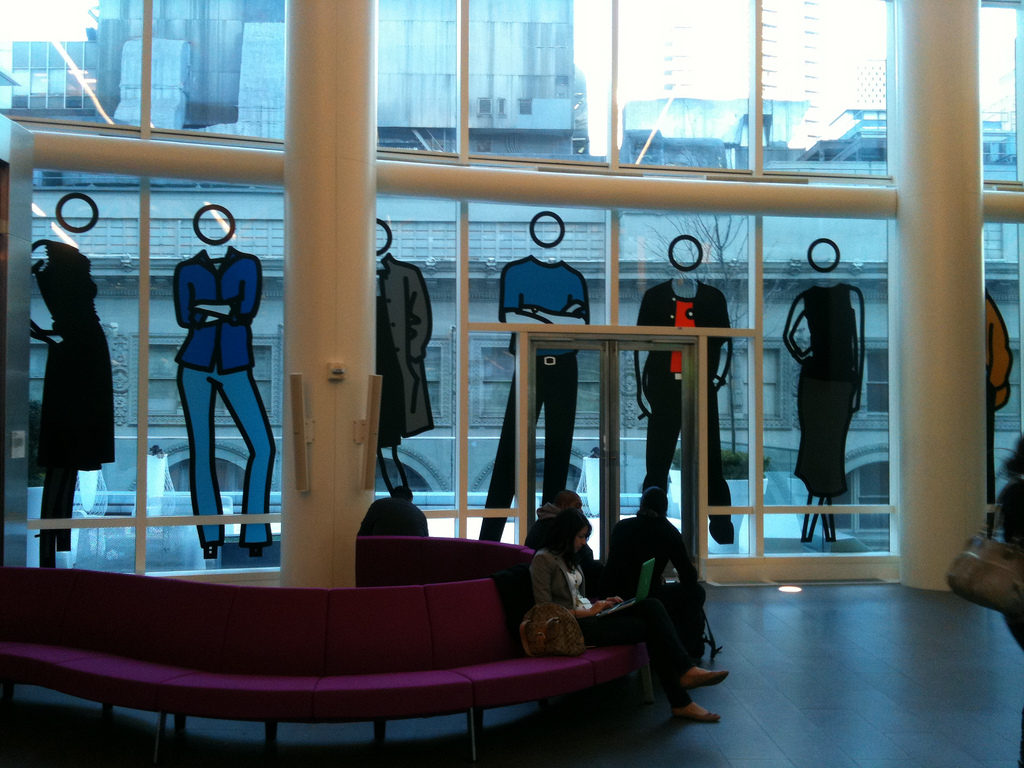 Day Two began with stunning views of the Freedom Tower from the Edelman firm's rooftop balcony. Edelman is known for being the world's largest independently-owned PR firm, but less discussed is the strength of its financial communications and investor relations practice. We were met by fellow Newhouse PR graduate alum Alex Jorgensen who benefitted from the infancy of the FICE program when Professor Donna Stein introduced him to the world of financial and investor communications. I was excited to see that the art decorating the walls of Edelman was a unique reflection of the business' interests as a communications leader. Each floor was devoted to exploring different communication systems within the body, in the city or throughout society, creating an established visual identity. The works included were by well-known artists, emerging local artists and data scientists. The collection was organized by Katarina Wong, who was the director of curatorial and community engagement in the New York office of Edelman.
(How do I get that job?!)
We were then shipped downtown and 50 feet below sea level for a tour of the gold vault at the Federal Reserve Bank of New York. The vault stores hundreds of millions of dollars of gold bars and all they gave us to take home was a bag of shredded dollars. Regardless, the experience was as unforgettable as the opportunity to speak with SU alum Jack Gutt, executive vice president of the Communications & Outreach Group. When asked about how difficult it was to set out and start his firm Gutt advised, "Just do the work, that is not the hard part."
After our directionally-challenged bus driver, Carl, took us on an extended detour along the Westside Highway we finally arrived for lunch with the team at Teneo. Teneo is a global financial advisory firm with services related to strategic communications, investment banking, management consulting, corporate governance, government affairs and corporate restructuring. They brushed off our tardiness and welcomed our questions on how to break into the industry. Recent Newhouse alum Nick Jannuzzi, who just graduated this past May, again reassured us of the power of Newhouse's alumni network and offered insight on the various points of entry into financial and investor communications through entry-level programs such as those offered by Teneo.
We ended our trip high on the 36th floor at Joele Frank, a strategic communications firm recognized for their intellect, integrity, and intensity, who focuses on financial communications and investor relations. Welcomed by yet another awesome Newhouse alum, managing director Dan Moore truly bleeds orange. Joined by his colleague Scott Bisang, the presentation was conversational and offered the coveted view of Joele Frank's company culture, which was a meritocratic office of professionals working as equals. While the company does not advertise official internship opportunities you got the sincere sense that Dan believed in the quality of students coming out of Newhouse and offered to pass along the resumes of those in our group who were interested in joining their team in some capacity.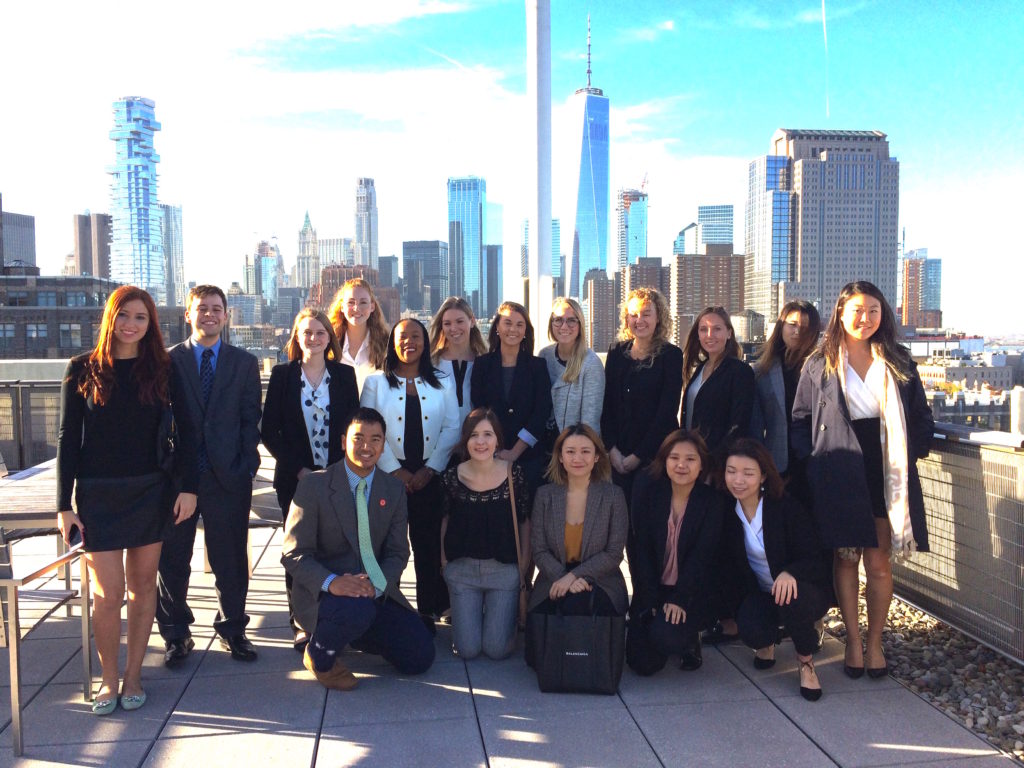 Overall, this trip was the chance to glean an otherwise inaccessible view into the world of financial communications and investor relations. As a graduate student, we tend to have a refined sense of our goals while in school and may have a narrow sightline as to where we see ourselves on our career paths. However, in programs as diverse as those offered by Newhouse it is important to take advantage of opportunities and experiences that push you outside of your prescribed comfort zone. The insight gained may not change your ultimate trajectory, but it could enrich your understanding of how different industries connect to your own and give you a competitive edge. In the words of trip coordinator and Newhouse professor Tony D'Angelo, "The goal of this program is to produce financially literate communicators". This is a benefit to any communicator across every industry and I feel fortunate to have been afforded the opportunity to learn from members of the financial and investor relations community.