Why Syracuse? Advice From Newhouse Past And Present
Why Syracuse? Advice From Newhouse Past And Present
When people imagine a top-tier communication school, it's easy to pair that image with a big, luxurious city like New York, Boston, or Chicago. In the city of Syracuse, however, Newhouse students have all the tools they need to become superstars in their respective fields. Here's what Newhouse alums and current students have to say about their decision to move to 'Cuse: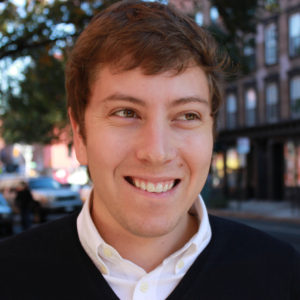 Paul Brady, MNO, 2005
Articles Editor at Condé Nast Traveler
Of course my number one priority was the incredible quality of the education at SU. But coming from the University of Rochester, I knew the Syracuse winter was going to be no joke. But the thing that most struck me was how locals in Syracuse (and the wider Finger Lakes region) embrace all four seasons: hiking, cross country skiing, wine tasting, social gatherings, cultural programming on- and off-campus. All of that and more didn't slow down no matter how much snow fell. As for the low cost of living? That was something I never would've enjoyed in some of the bigger cities I was eyeing for grad school.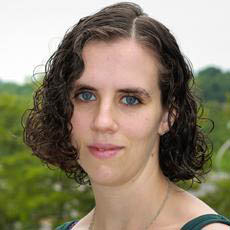 Bridget Andrews, ADV, 2010
Marketing and Media Specialist at Horizon Next
I grew up close to Syracuse in Rochester, NY but the University wasn't on my radar until I started looking at graduate programs. I actually wasn't seriously considering applying until a friend pushed me into it. I thought Syracuse was too close to Rochester and I wanted to study further afield. Once I started doing more research on Newhouse and the Advertising Master's program, I knew I had to apply. I was only looking at top programs and Newhouse's program certainly qualified. In retrospect, it was the best decision I could have made. The program was small, only about twenty students, which meant the professors knew all of us. It was impossible to disappear in a class, as can often happen in the larger programs. I learned invaluable lessons while studying at Syracuse and as I get further in my career, I meet more and more Syracuse alumni. The network that Newhouse brings with it truly is incredible. Although I graduated eight years ago, I'm still in touch with some of my professors and still look to them for advice and recommendations on occasion. 
From a purely practical standpoint, Syracuse was an easy city to live in. There's plenty of housing close to campus, and I ended up on a street that was mostly graduate students. I walked to campus most days and had more than enough time to run home for lunch between classes. On days when I didn't want to head home, there were lots of places on- and off-campus to eat. Syracuse has top-of-the-line facilities in terms of computer labs, gyms, etc. If there was one thing I would do differently, it would be to take more advantage of everything the campus has to offer.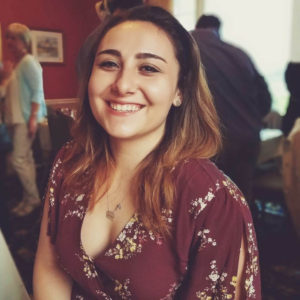 Elena DeLuccia, TRF, 2017
Production Secretary at Netflix
I graduated from the Television, Radio and Film Master's program at Newhouse in 2017 and I'm currently working in the television industry thanks to the amazing connections I made at the School. I picked Newhouse for a few reasons: I was lucky enough to have family in the city of Syracuse and have a history there, since my parents grew up in center city and one of its small suburbs. Syracuse, as a city and as a school, gives you a lot more opportunities to be part of a tight-knit community of people that want to help you be successful. The "Newhouse Mafia" is something you'll hear about a lot, and it's completely real. I can't tell you how many SU alumni I've met at every production I've worked on. When I was also considering schools like Boston University and New York University, I saw the amount of successful alumni, the incredible professors and the equipment that Syracuse had to offer; it became such a clear choice for me. I left a full-time job in TV in New York City to go to SU, and being in a more open space with affordable living situations was perfect for returning to school.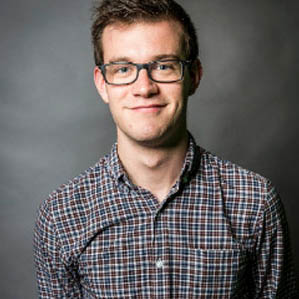 Patrick Hosken, AJ, 2015
Editor at MTV
Before coming to Syracuse for my Master's in Arts Journalism, I'd lived in the biggest city in the country (New York, NY) and one of the smallest in the state (Olean, NY). When it came time to apply, though, Syracuse was my only choice. That's as much because of the charm of the city itself as Newhouse's reputation.
In Syracuse, I lived just down the road from the campus on a beautiful, tree-lined road and could walk to class in 10 minutes. And when I needed to head downtown for an event (or a museum trek or proper restaurant excursion), it took 10 minutes as well, by car. This is one of Syracuse's most endearing attributes. Because it's simply not a sprawling metropolis, it feels intimate and easily navigable, but when you want to seek out culture and opportunity, it's all there waiting for you.
Syracuse has an opera company, strong theater programs, a recording studio, thriving music venues across multiple genres – the list goes on. I grew up one city west in Rochester, and I didn't even know how great these places where until I explored them for myself; I'm glad I did. They informed my education and my experience nearly as much as the in-classroom portions of my degree did. I still consider some Syracuse haunts — shout out to The Sound Garden in Armory Square — to be my favorites in the world.
It doesn't hurt that the city sits directly in the middle of New York State, a few hours from scenes as varied as Niagara Falls, the Adirondack Mountains, and of course, New York City. But the more time you spend in Syracuse (and I'm speaking from experience here) the more time you'll want to stick around and see as much of it as you can.
Meera Jagannathan, MNO, 2013
Reporter at Dow Jones
Syracuse gets a bad rap. Don't believe it. On the journalism front, a mid-sized city is ideal for mastering a beat, cultivating sources and networking in a smaller pond. On the leisure front, Central New York is extremely charming; you can go apple picking at peak fall foliage, discover new beers at Brewfest in the winter, hike in the spring at Green Lakes State Park, and wander food festivals during summertime. There's plenty of culture and history to soak up in this weird, wonderful corner of the world.
I'm grateful for the friendships, experiences and professional connections I gained in the Salt City. In fact, I like this place enough to come back and visit each year. I bet you will too.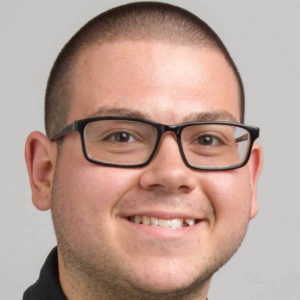 Corey Crisan, BDJ, SCE, 2018
Living in the Syracuse area is very symbolic of what it's like to be a student at Newhouse. The city of Syracuse is the snowiest city in America, and that's a fact. This fact shouldn't scare you, just as applying to this program might have. You're getting into Newhouse because you want to be the best of the best, and this program produces the best. The best of the best usually overcome many challenges, and certainly the most snow you'll see in your life will be one of those. Don't be scared by it. You can do it. Don't fret either, there is plenty to do outside of playing in the snow. There are great spots downtown that you and your new Newhouse friends will discover. There are Syracuse Chiefs baseball games and Syracuse Crunch hockey games to explore. And of course the Mecca, our beloved Carrier Dome, is home to Syracuse football, basketball, and lacrosse. Do yourself a favor and experience as much as possible. There is a lot to see. Come see it.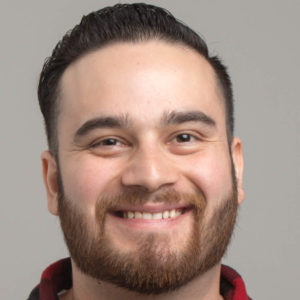 Jose Cuevas, BDJ, SCE, 2018
Having lived in Los Angeles and San Francisco for school and work, Syracuse was a big change. However, it turned out to be a blessing in disguise as it forced me to dig deeper to find good stories to tell. As a Broadcast and Digital Journalism student, great storytelling is at the core of what we do and I cannot tell you how many times the city of Syracuse and its residents have provided me with great stories. Whether it be a community coming together in defense of refugees from war torn countries, or a world level kickboxer who trains vigorously at night while delivering beer throughout the day to keep his dream alive, Syracuse has a wealth of good stories to be discovered and told. Many people think that in large cities it will be easier to be a journalist and I have found it to be quite the opposite. People are more willing to talk to you and tell you their stories. It is also very affordable, so as a incoming graduate student it will be easy to live comfortably. Costco is nearby too so you can always buy in bulk! Overall, I have enjoyed my time in Syracuse. The snow has been difficult to navigate, but just know after dealing with a Syracuse winter you will be an expert on how to deal with snow.