Meet the Man on a Mission to Help You Discover Syracuse
Meet the Man on a Mission to Help You Discover Syracuse
Starting class in the middle of summer seems like a punishment, especially when the winter nights in Syracuse can be so long. The Newhouse Graduate Records Office knows you don't want to spend all your time inside working on your GRA617 projects this summer. Since the days are sun-filled and warm, the Grad Office has a bunch of events throughout the summer to introduce you to Syracuse and fellow students. These events are a great way to meet people outside of your program and SU.
During one of 2016's grad summer events, I met Michael John Heagerty. Michael is a born and raised Syracusan with an unmatched passion for the potential of Syracuse. He knows Syracuse, and if you go to Kitty Hoyne's downtown, you're stepping inside a piece of his family's history. I wanted to find out where his excitement came from so I sat down to chat with Michael about his passion for Syracuse, what he's got going on and his future dreams.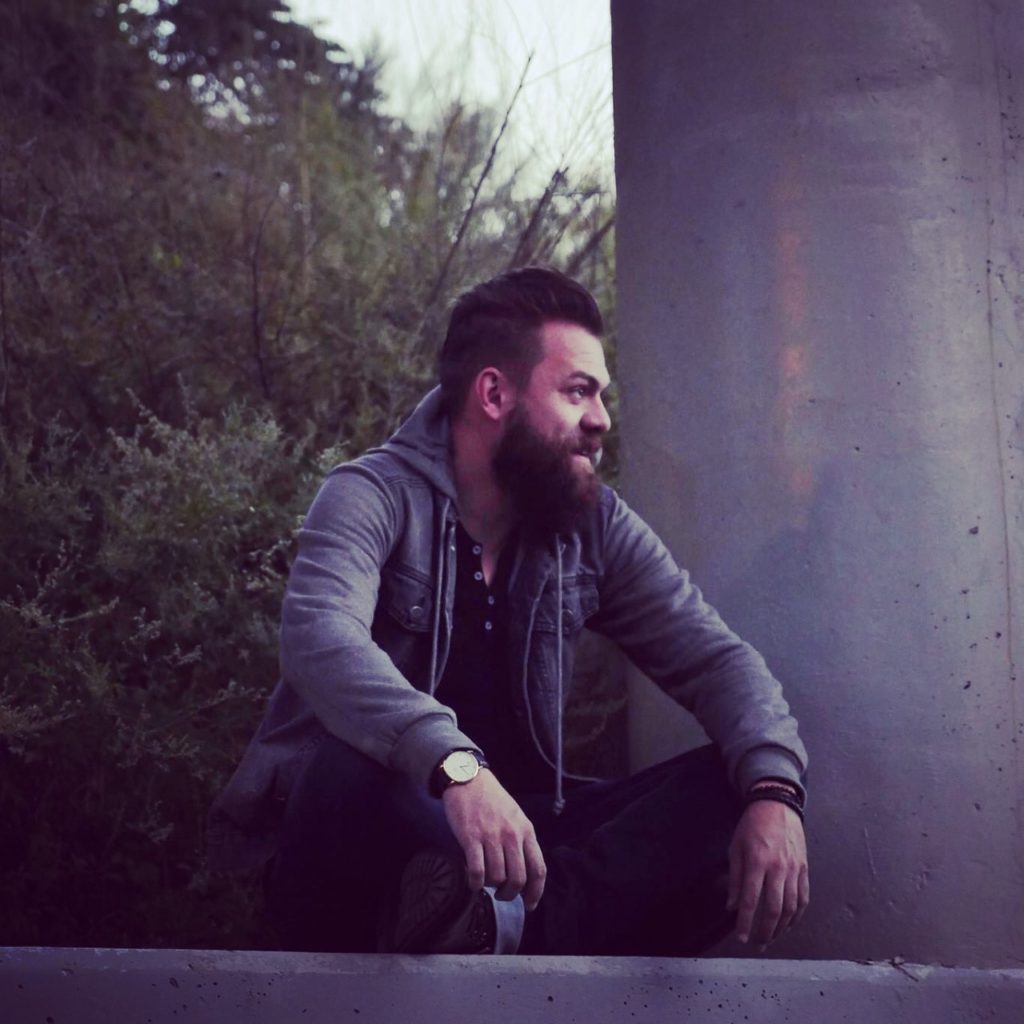 Neema Amadala: We briefly met last summer during a tour you gave to Newhouse Grad students as our introduction to Syracuse. You run a tour company called Salt City Tours, how did that come about?
Michael John Heagerty: Salt City Tours began as a project called No Excuses. As in I wanted to find no excuse to leave the city and that became a mantra for me, for me to apply to the city. So Salt City Tours is the evolution of that. It all began as a personal project which allowed me to pursue different avenues and blend culture and cuisine in a two-hour walking tour. I see myself as a content creator, and believe my creativity is best used helping local businesses promote themselves better. I build custom tours as a challenge to myself to be able to make modern day connections and find what matters to each tour group.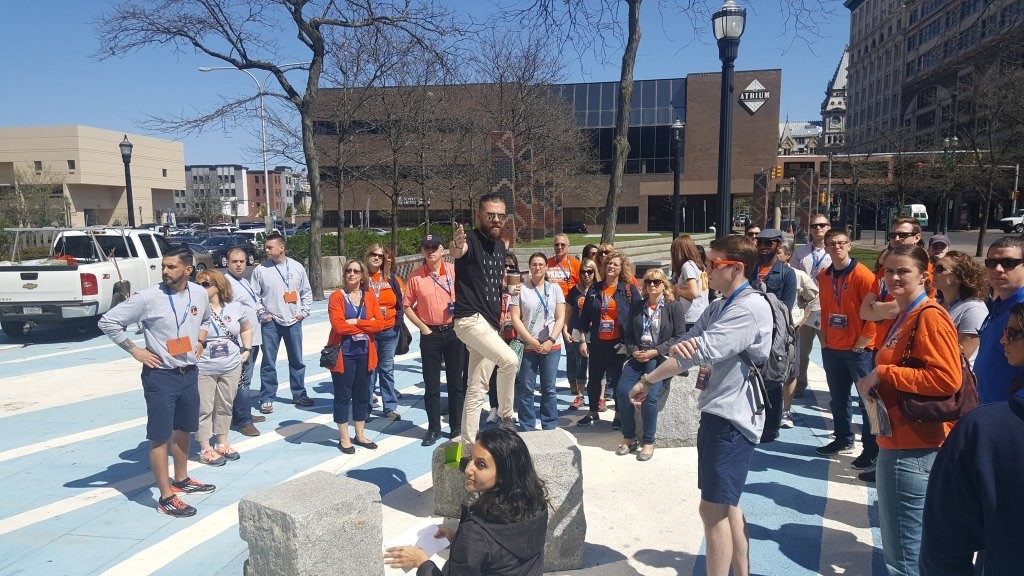 NA: Why was the development of Salt City Tours important to you?
MJH: I feel like I was inherently born a storyteller. Salt City Tours is like having a communications and social entrepreneurship degree all wrapped into one. Syracuse's last century of history was swept under the rug and nobody was really talking about it. I wrote an article in 2014 that I posted to Buzzfeed related to Syracuse and it got really popular. The reason it was successful was because of its shareability regarding all these unknown elements and people's personal connections to the inventions. That launched me on a mission to teach people about this city's hidden history.
NA: What's next for you and Salt City Tours?
MJH: I want to dig a little deeper. Tourism didn't really exist in a modern form in this city before Salt City Tours. I want to develop that ground level tourism. Literally exploring the streets, the actual ground. We need to change the tourism game because we have to stay relevant. Syracuse is the heart of Central New York (CNY) and we are also charged with promoting everything else that isn't Syracuse that is still part of CNY. I want to create a "thing" for these other areas that are hungry but don't have the facilities and ability to promote and sustain tourism initiatives. I want to maybe create a mobile block party and bring everything required for an event to these places. I want to work on the advancement of the CNY area and showcase the diversity of this region's people.
NA: It's been great to dig into why Salt City Tours and why Syracuse. Since you're an unofficial ambassador for Syracuse, and like the good millennials we are, we both love photographing our food, where are your favorite food spots in Syracuse?
MJH: Hahaha. Empire Brewing's Blues Brunch on Sunday's is pretty good. My other favorites are Darwin for lunch and Riley's for dinner.
If you're around this summer, make sure you check out Overpass Fest, an outdoor mini music festival along the Creekwalk downtown. For students who want to venture off campus during the year or want to stay up to date with what's happening in Syracuse make sure you follow Republic of Salt on Instagram.
Acknowledgements: Thanks to Michael John Heagerty for chatting with me and Martha Coria for organizing the grad students summer tour.
-Neema Amadala is a graduate student studying advertising