How Failed Ventures Can Eventually Sprout Into New Opportunities Once At Newhouse
How Failed Ventures Can Eventually Sprout Into New Opportunities Once At Newhouse
As you may know when reading my past articles on Newhouse Insider, I am ambitiously working to find a sustainable business model for my news media startup DOodle the NEWS, your home for bite-sized, revolutionary journalism.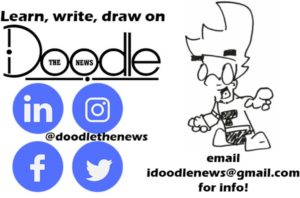 To be perfectly honest, this is one of the most challenging goals I have ever set for myself, as I have much to learn about the industry of multimedia entrepreneurship. Failure happens so frequently, and sweet success is thinly sliced in this industry, so focusing on how I can use my resources at Newhouse effectively is essential for my latest venture.
I would be remiss to not mention how I have at least experienced some forms of failure in this industry prior to my time at Newhouse. As everyone else should, I learn from my past failures to accelerate my potential of growth in industries I work in, and a small website I started during my time at Cornell University was the perfect seed of failure I needed to get my foot in the door of getting published.
Back in late 2015, I had a burning desire to start writing and getting published, as I was passionate about covering sports culture at the time. Unsure how to make a breakthrough in the field, I decided to create my own blog site using WordPress, called nintobe.com.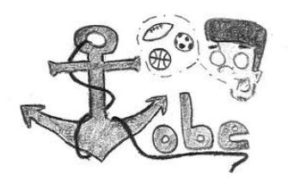 This website was meant to be a media site that cohesively crossed video game news with sports pop culture, two areas I considered myself to be very knowledgeable in growing up. Unfortunately, I found out that running this site would cost me around $15 per month; I thought it would be $0.01 per month, but that was apparently a special deal running only for the first month.
Although I would consider this website launch a failure, it certainly put me in position to take my writing career in a new direction. In February 2016, I attended an informational session for the Cornell Daily Sun. They were gauging interest in new writers on campus, and coincidently, the sports section needed a few new hands. Immediately after the session, I introduced myself to the Editor in Chief for the sports section of the Daily Sun, showing him what I created on nintobe.com. He liked what he had to see as well as my other credentials on my resume, so he decided to just throw me in the loop of the writing schedule, forgoing any proper training. The level of trust invested in me was derived from the fact that I had already produced so much content myself, and it finally gave me the opportunity to have my work exposed tenfold.
In the end, I got rid of the nintobe.com domain name, as I was not trying to pay $15 a month for a site not giving me a return on investment. Now with DOodle the NEWS at my fingertips, I am hoping to execute more effectively on my own domain. I have a passion for writing, and I want to actively build my artistic skills. A lot of the recent artwork on my website is from my big brother, and I've always looked up to him as an artist and creative designer. DOodle the NEWS is a platform we can use to get our artwork out there in a means that adds value to the world.
"Edutainment" is my angle for this latest venture, as it perfectly compliments my Media & Education curriculum at Newhouse. Although there's tons to learn from failure, I am desperate to find that thinly sliced success entrepreneurs reap from hard work. So as I build DOodle the NEWS, I'm looking for any advice or help along the way…
Like us on Facebook! We offer internships for students wanting to build a professional portfolio of art, journalism, entrepreneurship, or all three!