A Bite-Sized Wrap Up Of What Doodle The News Offers Aspiring Young Global Leaders
A Bite-Sized Wrap Up Of What Doodle The News Offers Aspiring Young Global Leaders
I am on a mission to find light at the end of the tunnel for Doodle the News, a news/educational startup I founded here at Newhouse. This mission to ignite a revolution of young, inquisitive individuals to become more civic minded in our crazy political environment is amazing, and I'm realizing I will need more help seeing out my vision.
To help put the wheels in motion for my venture, I wrote a one-pager on Doodle the News, and it acts as a working executive summary.
According to Brad Feld and Jason Mendelson in Venture Deals, an executive summary is "a short, concise, well-written document that is the first substantive document and interaction you'll likely have with a prospective investor with whom you don't have a preexisting relationship. Think of the executive summary as the basis for your first impression, and expect it to be passed around within a VC (venture capital) firm if there's any interest in what you are doing."
It couldn't hurt giving a lean version of my executive summary to you Newhouse Insider readers. I would appreciate any feedback on this one-pager or my business holistically. Constructive criticism can go a long way for a budding startup on the media landscape.
Summary
Doodle the News is a multimedia platform highlighting current news with bite-sized journalism. With the United Nation's 17 Sustainable Development Goals as a unique guiding framework, Doodle the News offers a mix of original and cleverly-crafted commentary on high impact stories around the globe. Our audience deserves to learn about the world in a way that is engaging and enjoyable to them.
Problem
Discerning legitimate news reporting from unreliable fake news is becoming increasingly difficult on our fast-paced social media landscape.
Youth and young adults growing up immersed in this information age deserve a means to develop essential media literacy skills in a way that is fun and engaging to them.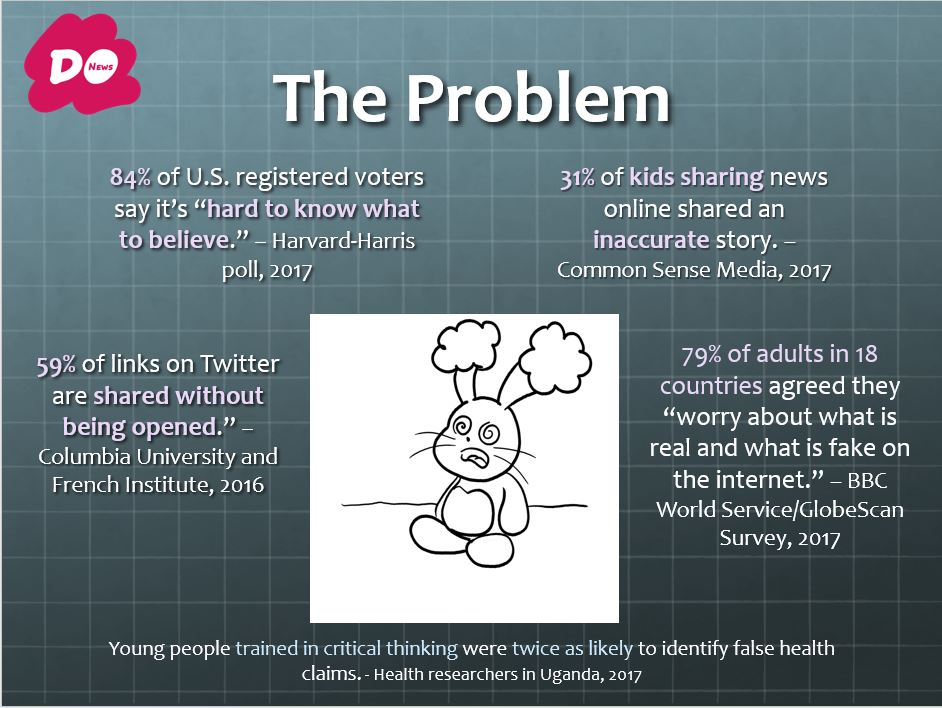 Solution
We provide a safe space for youth and young adults to discuss diverse opportunities, developing their visions and goals from a global overview of current events. Through audio, video, doodles, and written contributions to our multiplatform experience, Doodle the News offers an outlet of coverage for aspiring young global leaders that educates them through edutainment complimented by original reporting.
Target Market
Accelerated Generation Z students, mainly 6th graders, who want to be more civic-minded or have ever felt silenced. These students are typically GT/Pre-AP and often in the top 15% of their class, so their drive likely feeds into other extracurricular activities.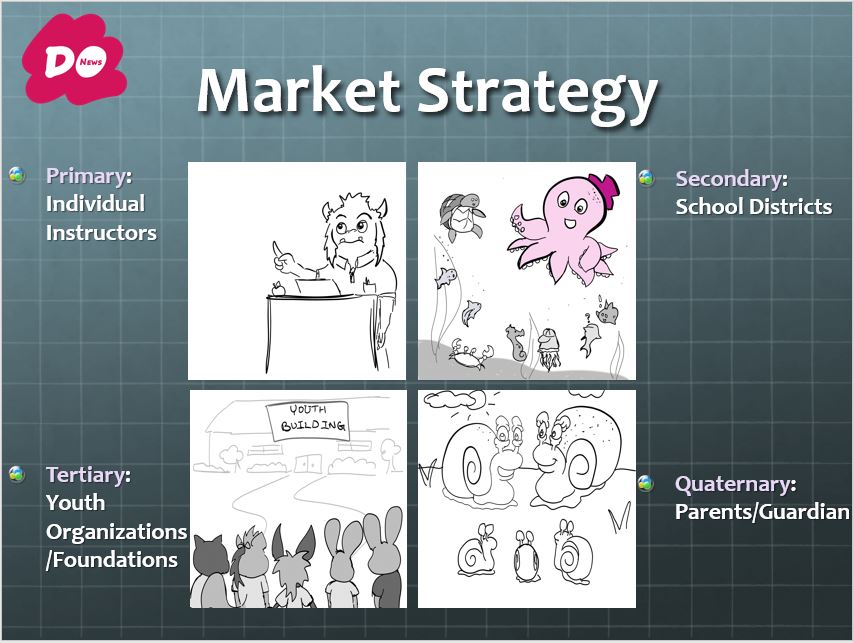 Competitive Advantage
With our strategic alliance formed with the Young Global Leadership Foundation, Doodle the News is able to work closely with an organization deep in the trenches of bringing sustainability efforts to the forefront of societal attention. Doodle the News and the YGLF are able to share resources, information, and knowledge.
Forming a strategic alliance with the YGLF gives both organizations a competitive edge through collaboration in our respective areas of expertise.
Business Model
We plan to make money through customized curriculum-building, sponsorships, affiliate links, soft funding/grants/donations, done-for-you services, advertising, and premium content.
In the future, we will consider selling e-books and funny political comic books if there is a demand based on reception from our Laugh section. We are also happy to work on extensive guides on living more sustainable, prosperous lives for users who love our Learn section.
Company Contact:
Tobenna Attah, Founder
idoodlenews@gmail.com