Portrait Of The (Disaster) Artist
Portrait Of The (Disaster) Artist
"We were frustrated with how Hollywood was making romantic comedies. We wanted to show that those type of movies are better when they come from a real place."
This is the inspiration behind Michael H. Weber, Academy Award-nominated screenwriter and Syracuse University alumnus.
Weber ('00) and his writing partner Scott Neustadter are behind some of the biggest romantic films in recent memory.  The writing partners – who met almost 20 years ago as interns at Robert De Niro's TriBeCa Productions, are the minds that created (500) Days of Summer.  They also wrote the adapted screenplays for The Fault in Our Stars, The Spectacular Now, Paper Towns and The Disaster Artist – the film that brought them their first Oscar nods.
Weber came back to SU this Tuesday to speak with students and visit various Newhouse classes.  He stressed the importance of practicing your passion every single day, even when it seems impossible to find motivation.
"Get in the habit of doing it when you have no ideas, or are hungover – get in the habit of writing in those days," said Weber,  "Make yourself compulsive about it. Keep doing it until you have to do it."
While his own passion is writing, Weber said every student has to keep at their dream, because the only thing they can control is how they approach it.
Weber's own writing career started slowly and gradually.  He and Neustadter wrote (500) Days of Summer during their lunch breaks on the roof of TriBeCa and the script sat on their shelves for years.  It wasn't until a friend of a friend of a friend passed the screenplay on to her new boss that Weber and Neustadter got a call.  Interestingly enough, they had sent the script to plenty of people in the industry – but nobody wanted to buy it until the pair sold a screenplay entitled Starfish, which never got made.  Suddenly, they were a hot commodity.
"Everybody has a short memory in Hollywood," said Weber.  "It can work to your advantage."
From there, Weber and Neustadter were tabbed to write Pink Panther 2.  They created the story and wrote the script, only to have it changed by about 25 other authors.  However, in the grand scheme of things, Weber said the thrill of being hired to write a high-profile script was crucial.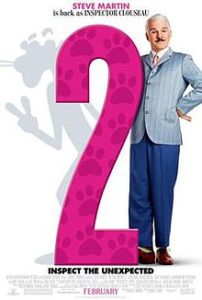 "Being hired to write a movie that's definitely going to get made is a huge baby step to being validated in Hollywood," said Weber.  He argued that baby steps are the best way to stay afloat in such a chaotic business where nothing happens overnight.
Over the past few years, Weber and Neustadter have become two of the hottest screenwriters in Hollywood.  One of the benefits of being high profile, according to Weber?
The work comes to them, not the other way around.
Their most recent film – which garnered their first Oscar nominations – is The Disaster Artist, an adaptation of Greg Sestero's autobiography about the making of The Room, widely considered to be one of the worst movies ever made.  James Franco (who starred and directed) and Seth Rogen approached Weber and Neustadter to write the script.  They agreed after deciding the real point of the story: whether Greg and Tommy Wiseau's friendship could survive the making of the movie.
Weber's advice to students?  The real point of a story is the most important part in creating a screenplay.  If you don't have a clear emotional goal, there's not much of a story.
Weber's excitement at garnering an Oscar nomination for The Disaster Artist doesn't stop him from trying to get better, though.  In his opinion, the most important thing for students to do is to keep writing, as often and as much as possible.
The pair's next writing endeavors, among others, are a take on Romeo and Juliet from the point of view of Romeo's ex-girlfriend and another John Green adaptation in Looking for Alaska.  Weber remains hopeful they'll both get made, but as he told students, you always have to prepare for the worst and hope for the best.