Pod Save My Semester: Prominent Speakers at Newhouse
Pod Save My Semester: Prominent Speakers at Newhouse
Like most in my generation, I live for podcasts. At the gym, on the bus, between classes, walking around campus avoiding eye contact with students in my Instructor Assistant classes, driving to visit friends on the weekend or to a late-night ice cream run with my roommates, I engross myself in this type of media. Podcasts are unique in their ability to tell long-form stories in the age of immediate, developing and breaking news clips and tweets. I love the deep dives and detailed storytelling that is afforded by this medium, and through Newhouse, I've been able to meet, listen to and learn from two podcast heavy hitters: Nina Totenberg and Ben Rhodes. 
Nina Totenberg rose to fame for breaking the Anita Hill assault allegations against Supreme Court Justice then-candidate and now-Justice Clarence Thomas–funny how things don't change, I know. She is now a very decorated, award-winning legislative affairs correspondent for NPR; her stories and interviews are often featured on All Things Considered–one of many NPR podcasts I stan. She was invited to campus to speak on her experience and the role of the media in being witness to and documenting history. I attended her public lecture, a private question and answer session with 20 other invitees, and a cocktail hour where I was able to meet her. Don't believe me? Look at how engaged we are in conversation in the University event photos! Here we're discussing the important role women play in media.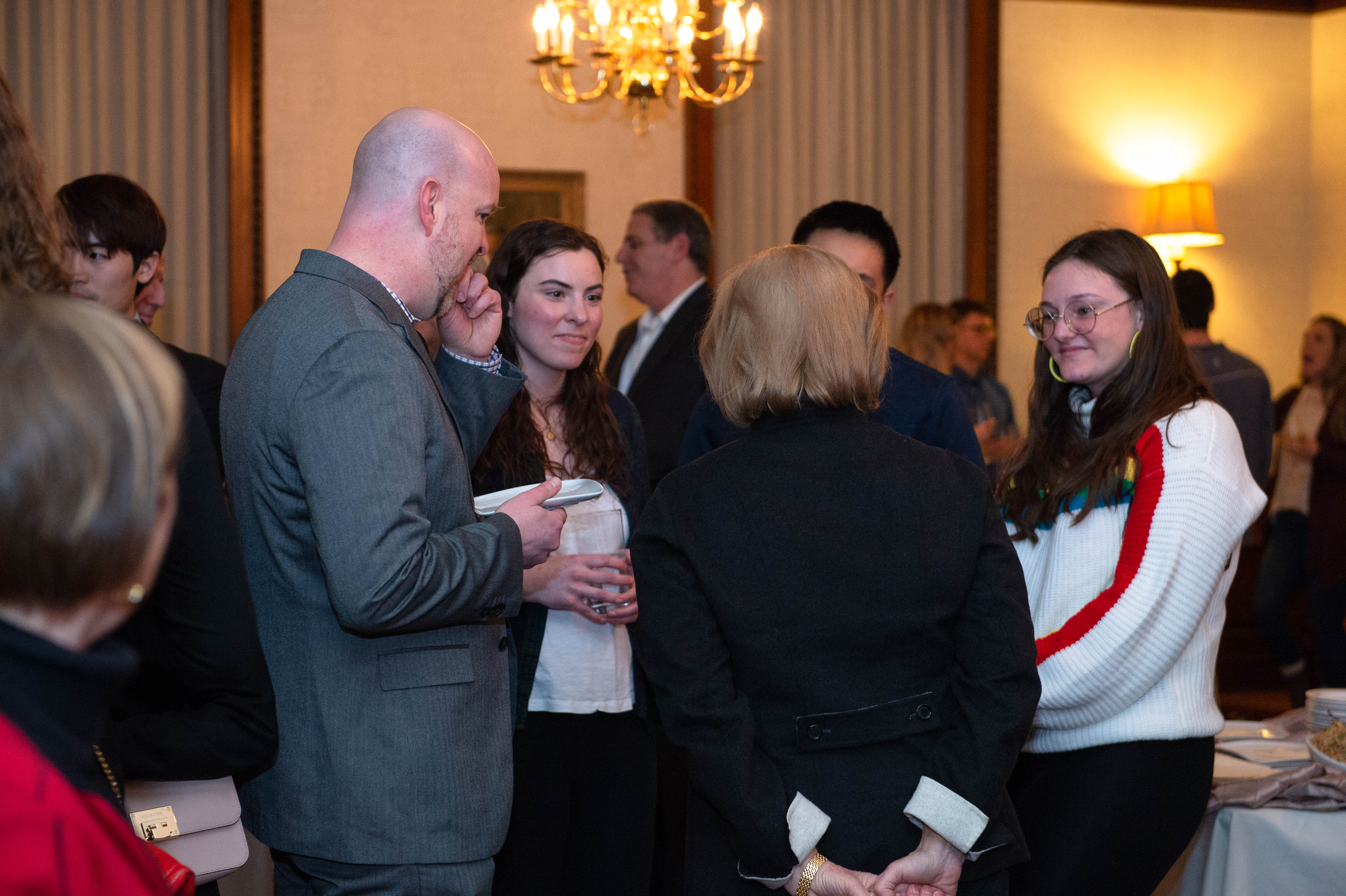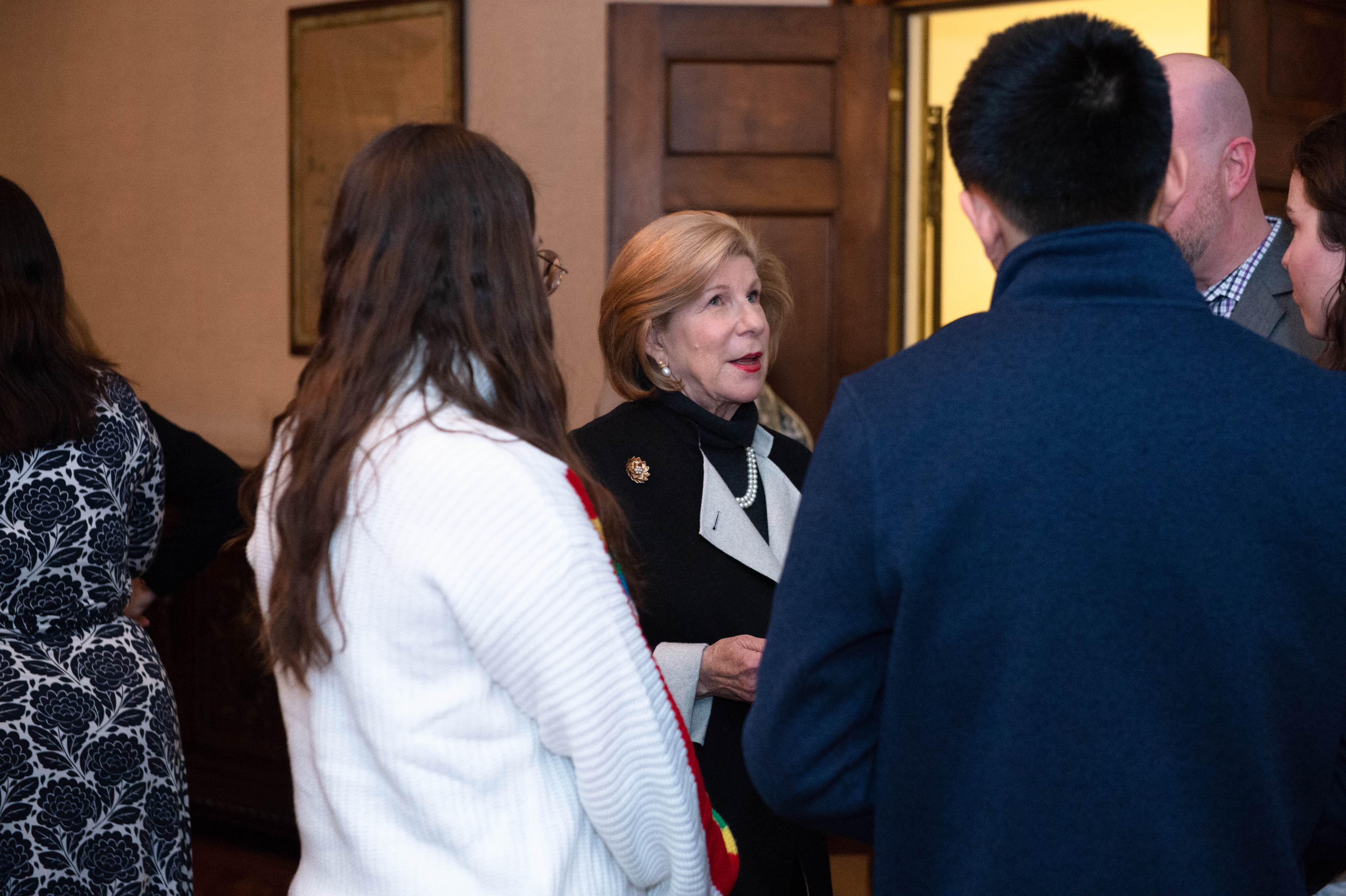 In addition to sharing cocktail shrimp and conversations about women in the media with Nina Totenberg, I've also been able to shake hands with Ben Rhodes, cohost of Pod Save the World and the author of New York Times' bestseller, The World As It Is. Rhodes was President Obama's former deputy national security advisor and spoke of his experiences coordinating and promoting international media coverage of American foreign policy. He spoke about the importance of intercultural connections and how he helped President Obama connect with international audiences through innovative mediums ranging from interviews with Cuban comedians to eating $6 noodles in a Vietnamese corner store with Anthony Bourdain–you know the iconic photo. He stayed after his lecture to participate in a group discussion of the media's role in international and domestic politics and a book signing. It was an interesting event and discussion. Here's a group photo to prove how close I now am with Rhodes: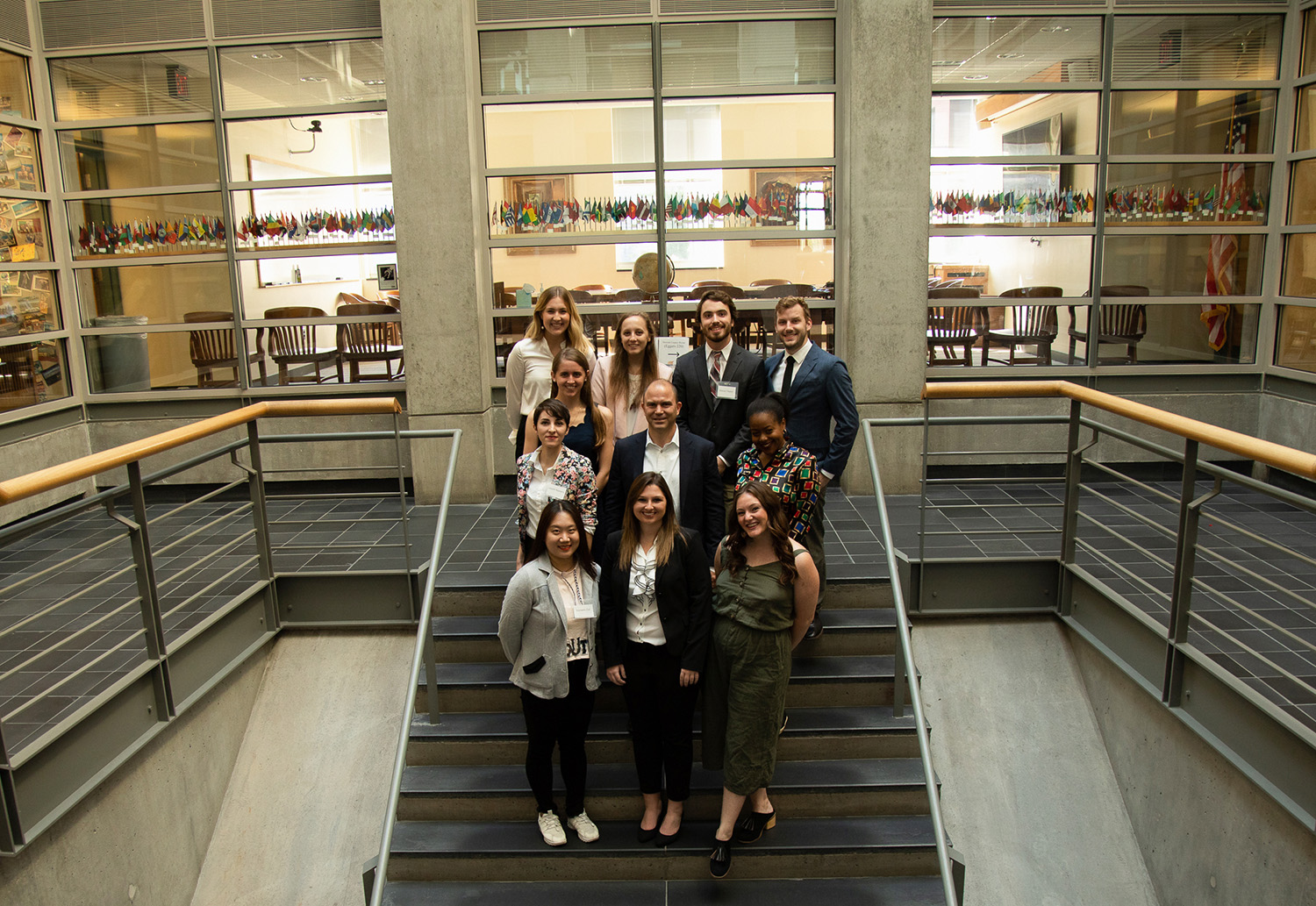 My Newhouse education constantly discusses the importance of media and staying up-to-date with innovations in mediums and methods of news dissemination. Podcasts make manifest these classroom lessons, and out of class events reaffirm these lessons and bring experienced, renown experts to weigh in. Meeting Nina Totenberg and Ben Rhodes are memories and experiences I will cherish, and the lessons learned continue to inform the way I approach my field.
Podcasts have saved my semester and meeting the voices playing constantly in my ear was incredible. These Newhouse events are just two of many that continue to keep students engaged and thinking outside the classroom.