Hill Comm Gives Students Practical Real-Life Public Relations Experience
Hill Comm Gives Students Practical Real-Life Public Relations Experience
Hill Communications, an on-campus, student-run public relations firm affiliated with the Public Relations Student Society of America, provides communications services for a variety of different local clients. As a first-year graduate public relations student with no formal experience in the field, I thought it would be a great opportunity for me, and so I applied. My experience at "Hill Comm" has been nothing short of amazing thus far. My team and I were assigned to a local non-profit organization that helps refugees who move to the area transition and assimilate to life in the United States.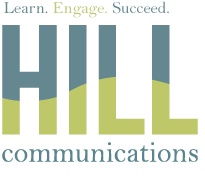 My specific assignments have put all that I've learned, both in my Newhouse program and otherwise, into practice. I've conducted extensive public relations-related research on various strategies implemented by other non-profits. I've also assisted with brand development, planning, analysis and promotion. My team and I have paid particular attention to how the organization uses its social media presence to promote its mission. We're working on a plan to help increase their following and better publicize what they do.
This experience has been invaluable in many ways. It has given me a talking point with potential employers as I pursue a spring public relations internship and eventually a summer public relations internship. It has also allowed me to sharpen my research and writing skills. Perhaps most important, it has afforded me the chance to expose myself to new and different perspectives. Being an effective member of a team is of utmost importance in the public relations world so being able to put those skills into practical use has been incredibly valuable.