Why We Chose Newhouse: Students Reflect on Moving to Syracuse
Why We Chose Newhouse: Students Reflect on Moving to Syracuse
When choosing a communications program, it's easy to be swayed by the glamour of big cities like New York and Los Angeles. But for students who come to Newhouse, the city of Syracuse offers the chance to be a big dog in a much smaller pool, all while getting a top-notch education.
Still have your doubts? Here are some reasons alumni and current students chose to make the move to Syracuse: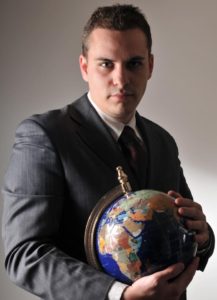 Xander Gamble, G'15, Television, Radio and Film
Member of the U.S. Navy
I graduated from the TRF program in 2015. Right now, I manage a multimedia conglomerate for a primary local audience of 5000, and an active global secondary audience. As the Media Chief on board USS Ronald Reagan, I manage 20 people creating content for our daily newspaper, monthly magazine, semiweekly video news magazine, and our social media platforms.
I've gone to college at seven institutions, in small towns and large cities. I can honestly say Syracuse was my favorite city to study.
As it is a small market, it is easier to get the opportunities you are looking for. In a place like New York City (which is only a few hours away anyway) or Los Angeles, you are competing against students from a dozen schools or more, and young professionals trying to make a name for themselves. There may be more opportunities numerically, but the percentage of opportunities will be seriously reduced. Syracuse is your best chance of getting your foot in the door.
As for entertainment, Syracuse is the perfect blend between small town homey and big city convenience and arts. You've got staples like Dinosaur Barbecue, Funkin' Waffles, and Insomnia Cookie as well as an easily accessible night scene downtown. You can get around easily without a car, but if you have one, it's not overly burdensome to find parking.
Within fifteen minutes' drive of the school, you can find great hiking trails and state parks with beautiful nature. I personally loved getting out to Green Lakes and Chittenango Falls. Additionally, Canada is just a few hours drive away, where you can check out Niagara Falls.
The size of the classes are great for interactions with the professors. You can easily get one-on-one time with them, and pick their brains for the professional experience each has had.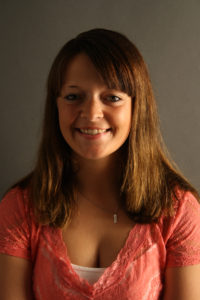 Kimberly Norton, G'13, Public Relations
Originally from Mexico, NY
I actually grew up not to far from Syracuse in Mexico, NY, so deciding to stay in the area was a really easy decision for me. I've always loved Newhouse and the SU campus, but thought it was only a dream to be a student there. I went to a small liberal arts college for my undergraduate degree, but when choosing a graduate program I knew I wanted to go to a prestigious institution.
Syracuse is the perfect location! You are so close to many Newhouse alumni so networking is a big plus. There are a lot of opportunities for internships, jobs, volunteer work, and much closer to the campus (or even on campus). SU and the community put on events all of the time so you can be social outside of the classroom. It is very easy to become a part of the community no matter where you are from. Everyone is welcoming and willing to help you continue your educational journey and professional career. Not to mention the programs are top notch.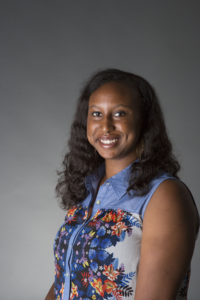 Nyree Knox, G'14, Television, Radio and Film
Originally from Los Angeles, CA
The TRF program introduced me to people in the television industry, which was great. I wasn't able to get a job through those connections but being an SU graduate tends to raise eyebrows when speaking with potential employers. So far I've worked with two news stations and Newhouse alumni were at both. It helps to have that connection when meeting people for the first time.
Being from Los Angeles, the thought of moving northeast made me cringe. But I took a step out on faith. Once I got to Syracuse, there was such a sense of pride and camaraderie among students. It was like I had been accepted into an exclusive club. The "Newhouse Mafia" alone is probably a good selling point. Small program means more attention.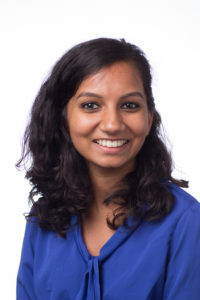 Sneha Satish, G'17, Public Relations 
Originally from India
My reason for choosing Syracuse University was because of the reputation that Newhouse carries for itself. To be honest, I had never heard of Syracuse and only through my research did I find out about Newhouse and how it offers the number one public relations program in the country. Added to it was the location. Upstate New York being close to New York City definitely made my decision easier.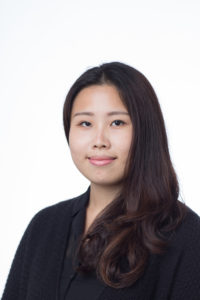 Jie Fu, G'17, Public Relations
Originally from China
Honestly, I didn't know about Newhouse when I was applying for public relations program. Though after some research, I found out that Syracuse University has one of the best public relations programs in the country. That was the reason I applied for SU. The reason I chose SU combined several different parts. First, the offer from SU was the first one to come. When the offer came, I was in the middle of applying for the other schools. After I got the offer, I stopped all the application process immediately. Second, from my research, Syracuse was only five hours drive from NYC, as well as from Chicago or Boston. I thought that after my graduation, it would be easy for me to move to those cities and also, I could visit them during the semester. The housing price and daily expense was also a big part of all those reasons. Plus, it is a one-year program. I do not have to pay as much money on housing as for the other schools' programs. Even though the weather was a big concern before I came here. Though experiencing it, it isn't as bad as I thought it was. After all, I think Syracuse University is one of the best choices I made in my life.