Where To Find The Best Café(s) In Syracuse
Where To Find The Best Café(s) In Syracuse
It's that time again, the onset of winter combined with the dread of final exams, making this the perfect time to scope out the best cafés to get a cup of coffee in Syracuse. This time, I focus on independently-owned coffee shops.
1.Café Kubal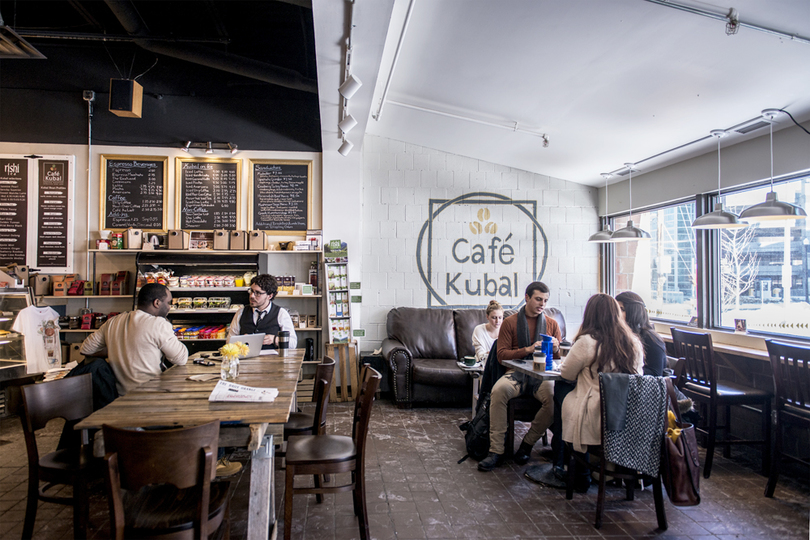 Café Kubal is well-known in the Syracuse area, with shops in both the downtown and University areas. The cafe on Salina Street is a large space with a great location, which can be busy at times, but people love the place.
"I really adore their dark roast and baked food, and their retro style. It's really comfortable, sweet and absolutely friendly to everybody," said Kai (no last name given). He recommends sitting by the large windows with their nice street view and enjoying time with friends.
2.Freedom of Espresso
Freedom of Espresso is another cozy place. This old-school coffee shop offers great coffee and a wonderful atmosphere. When you walk in you can directly see the unique charm of local cafes distinctive from big chains. The art on display in Freedom of Espresso is perfectly concentrated in this small space by those delicate decorations and lovely pictures. After a day hanging out in Armory Square, it's relaxing to sit here sipping a cup of coffee and reading a book.
If you want to have a classic meal with coffee, Phoebe's Restaurant & Coffee Lounge is a great choice. This small but exquisite restaurant has delicious food and good service. It can be a wonderful place to both enjoy your own time and help to create happy memories with people you love.
3.Recess Coffee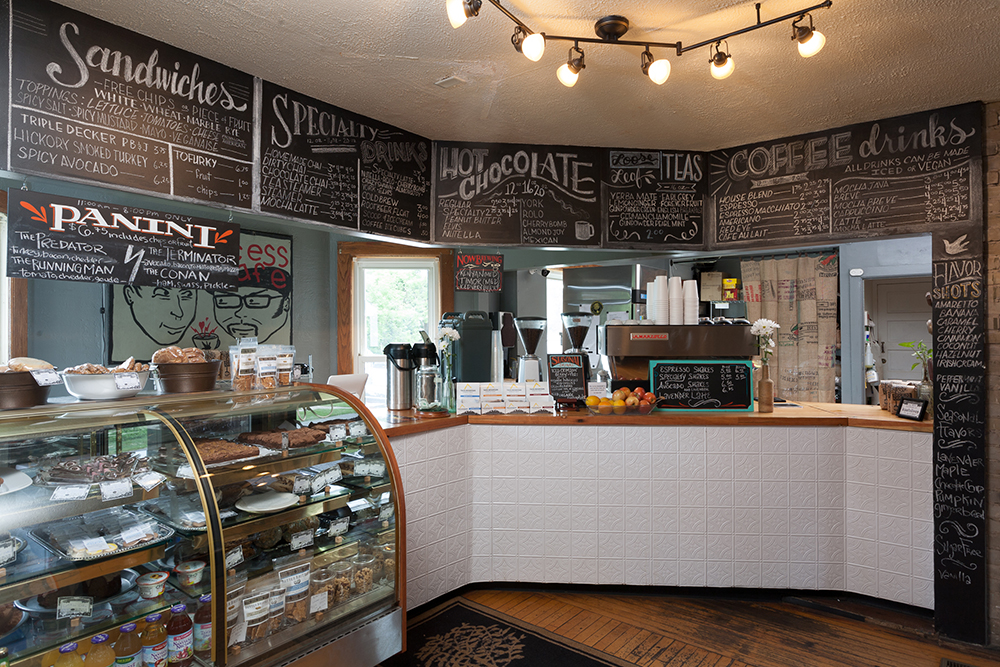 Recess Coffee is probably the most popular choice in the area, not only for the atmosphere, but also for the coffee and food. With homemade granola bars, eggnog lattes, and classic espresso drinks, this is a perfect place for any type of coffee drinker. Recess has all the right elements for a comfortable hang-out place, and is based on a clear mission that includes social responsibility by serving organic coffee and more. It's a very cozy place to have a drink and a conversation with a friend, or to study. This is one of the busier coffee shops on Westcott, so if you if you need quiet to concentrate, avoid peak hours like 8:00 a.m. through noon.
Picasso's Pastries and Café is another option, a cozy bakery where you can get coffee provided by Café Kubal and can choose from several pastry options. If you're more of a pastry person, Picasso's has the widest variety of options including chocolate chip scones, dark chocolate banana donuts, brown buttered pumpkin donuts, and many more.
If you are looking for more than just a coffee and a muffin, you should know about Funk 'N Waffles, where they offer a large selection of waffles and other dishes to go with your espresso- or caffeine-based drink, often with some live music in the background. Whichever coffee bar you choose, you will end up with a great cup of coffee in your hands.
A nice neighborhood café makes for a great quality of life. These 5 best cafes in different areas all have their fascinating attractions and we hope it can bring you warmth and comfort in this winter.