Xiaowei Wang: Everything You Should Know About Programmatic Advertising
Xiaowei Wang: Everything You Should Know About Programmatic Advertising
As a New Media Management alumna, Xiaowei Wang gave us an inspiring speech on the second day of our trips in New York City. She attracted my attention at first sight, not only because she has eye- catching pink hair, but also because she works in the industry which I dream about.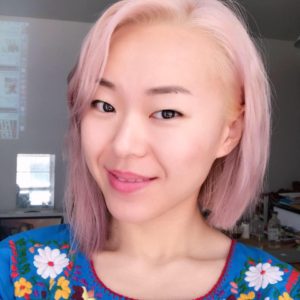 Wang is a data analyst who works for Xaxis, which is a global digital media platform that programmatically connects advertisers and publishers to audiences across all addressable channels. Some people may ask "what is programmatic?" In fact, it is an automated method of buying digital advertising in which supply and demand partners make decisions on a per-impression basis and adhere to business rules as provided by the operators of each platform. And there are many advantages of buying programmatically; it can maximize accuracy in reaching users with minimal waste, use technology to manage and refine relationships, identify different user types and speak to them differently, reach users at volume across the web, and buy and optimize campaigns efficiently and effectively.
Wang is in charge of the mobile site. The first thing she is supposed to do as a data analyst is to figure out who is the audience. A target audience is the intended readership of a publication, advertisement, or other message. In marketing and advertising, it is a specific group of people within the target market at which a product/service or the marketing message of a product/service is aimed. And then, she introduces the whole media buying process to us. First of all, a user has a request on the web page. And then, the publisher ad server will decide whether it has a guaranteed impression for the user. If the answer is yes, it will give what it used to give to the user, or the SSP (supply side platform) will inform DSP (demand side platform) and let advertisers bid on the ad. The beauty of programmatic advertising is the winner only pay 1 cent more than the next highest bidder. Finally, the winner's ad will be delivered creatively to the user.
Moreover, Wang mentions that different data sources will offer unique insights and the buying audience is becoming more accurate. It is normal that one user can see different things on different sites, but different people seeing different things even on the same web page is amazing. Audience buying can benefit everyone. For advertisers, they can reach the best prospects possible to deliver the highest return on their marketing investment. For agencies, they can deliver more powerful and personal advertising campaigns that take advantage of digital media's efficiency in creating high return on ad spend for clients. And for consumers, they can receive brand communications that are relevant to their interests and needs. Therefore, it is a win-win strategy for all.
Last but not least, Wang introduces the programmatic trends. From 2014 to 2017, the programmatic digital display ad spending in the US increased by 23%, reaching its peak at 27.47 billion in 2017. 67% y-o-y growth is anticipated in programmatic. Desktop display is flat, and programmatic video will increase 84.5% and mobile is up 6 billion (77%). From 2015, the display's share of real-time bidding total volume continues to shrink – its 2016 share will be nearly 10% lower. However, mobile volume will double over 2015 levels, while video spend will increase 57%.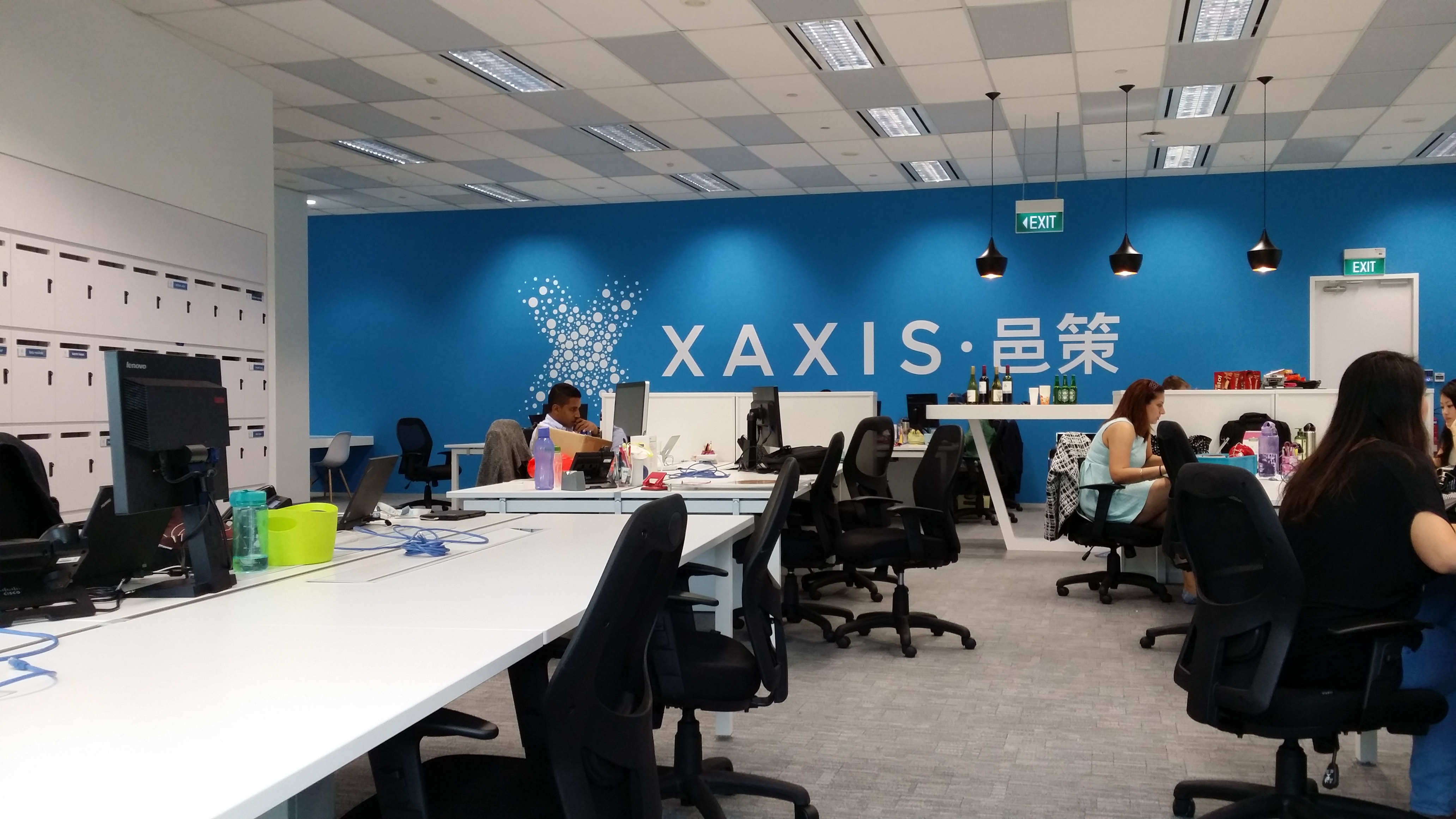 After listening to Wang's speech, I got the basic understanding of the marketing and advertising industries, especially in the programmatic part. Data is the king for this industry. As Xaxis CEO Brian Lesser said in an interview "More than anything else, data provides leverage in a programmatic media buying world. The more anonymous data you have about a user, the more efficient you can be about your buying." And it is easy for us to imagine how intense the competition in the marketing and adverstising industries is. Xaxis has five main competitors, which are Accuen, Caderon, Amnet Group, Audience On Demand and VivaKi. Advertisers always seem to be chasing the next big thing and marketers have already realized the power of programmatic advertising. 96% of those surveyed are already using it to buy display ads. In 2015 $14.88 billion worth of U.S. ads, fully 55% of digital display ads, were purchased programmatically. In total, 52% of all non-search digital ad transactions were programmatic. Some experts predict that 90% of the ad market could be steered programmatically within one decade. By the end of 2017, sales are expected to increase to $32 billion. And by 2020, programmatic could account for 85% of targeted banners and 67% of streaming video ads.
However, ad fraud is a growing problem within the ad industry in general, and it is a cause for concern. Programmatic buying, along with due diligence, could help weed out fraud and deliver impactful ads to real viewers. Programmatic ads are viewable at a rate of 44 % to 55 %, in line with industry benchmarks, and the industry average for suspicious activity is only 16%, which is substantially lower than regular display ad fraud rates. Therefore, the future of programmatic advertising is rosy and people can benefit a lot from it.