A Year At Grad School: More Than Just An Education
A Year At Grad School: More Than Just An Education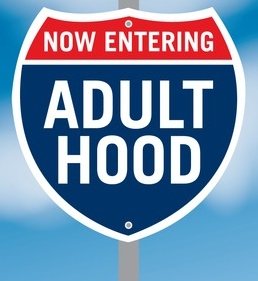 It is amazing how quick this year flew by. Just last summer, I was stressing over the fact that I would have to pack up my entire room and move to a new place that is five hours away from the place I call home. The thought of being away from home for one whole year seemed like it would be forever but as that year has almost gone by, I feel like I don't even know where the time went.
My one year of grad school at S.I. Newhouse School of Public Communications was meant for me to focus on my career goals in photography and videography. However, it proved to be more than just an education but a year of self improvement and growth.
One of the biggest changes when I moved to Syracuse was being alone. Although I met some amazing people and became friends with people I would cherish forever, that feeling of being alone was always there. While some people may see this as a bad thing, I found it to be beneficial. Having an apartment all to myself, I truly got a sense of what it is like to have my own space. It was my choice to live alone because I did not want to deal with any crazy parties or trust issues. I was also able to have peace and quiet and my own personal time with no one bothering me. Before, I lived with my parents and brother and never felt like I had my privacy or quiet. Of course, this came with responsibility – cooking dinner, cleaning, laundry, grocery shopping, etc, but it was all worth it. This was the first step to independence.
However, none of this would have been possible without my parents who are the biggest support systems. They supported me both emotionally and financially. Therefore, the true sense of being on my own wasn't entirely there but close enough. After being on my own, even for a short period of time, I honestly don't look forward to moving back in with my parents.
I never had the "college experience" that is always talked about when I was an undergraduate at Stony Brook University. It didn't bother me that I didn't but having the "college experience" as a graduate student was definitely well worth it. I feel like not only did I improve on my photography and videography but I grew as a person. It seems like we spend our entire lives trying to find ourselves and figure out who we are. This year of grad school did just that for me.
The most important thing I will get out of this experience is not just learning things about photography but learning more about myself. Even though I was always busy doing work for my classes, I still did have time to get to know myself better, who I really am and what I want out of life. I feel like I spent all my life trying to please other people or do things that other people expected me to do. That is no longer the case. My life is my life and I will do what I want with it. I am 23 years old and it's about time I start living my life like a 23 year old.
I always considered myself to be a mature person but I finally realized how mature I really am. I realized the personality that I have. Sometimes, I can be a big goofball but I also know when to be serious or even do both at the same time. I began to carry myself in a different way and have different attitudes towards different things that I did not have before. People may have known me as one kind of person but when I return home, that is all going to change. Either those people will love me or hate me but I will not let anyone get in my way of me being me and what I want to do. It's time I start pleasing myself rather than those around me.
So just as I was stressing about moving away from home, I am now stressing about moving back home. All my life, I have been a full time student. Now, I have to find a job and start my life as an independent adult. I am extremely terrified but I am super excited! I know where I want to take my photography career, what I want in life and who I am. I am ready to finally start and live my life the way I want to.