Where to Eat at Newhouse: Aster Pantry
Where to Eat at Newhouse: Aster Pantry
When you're at Newhouse, you'll find that there are times of the year you end up stuck in the labs, in food.com or the editing suites for hours on end. Occasionally, it's a great idea to venture off campus and have a change of scenery. As communicators, it's important to experience as much as possible; it helps us find inspiration and strengthens our creative output. In March, I grabbed my friend Briana Rinaldo (G'17 Public Relations) and we went to downtown Syracuse for Syracuse Dining Week.
One of my passions is great food, but great food often comes at an even greater price, which is why I was really excited to learn about Syracuse Dining Weeks through a newsletter from the Slutzker Center. For the 13th year in a row, the Downtown Committee of Syracuse organized two weeks where Downtown Syracuse restaurants offered a three course, set price menu.
Briana and I chose Aster Parlor and Pantry for our Dining Weeks experience. Aster is a beautiful space. It is both modern and classic. The dining space is open, green and gorgeous. One of the back walls is decorated with a variety of old teapots lending a farmhouse feel to the space and décor. The lighting is gently dimmed so that you can't quite get a perfect shot of your food or a great selfie, but creates a sense of intimacy as you're dining.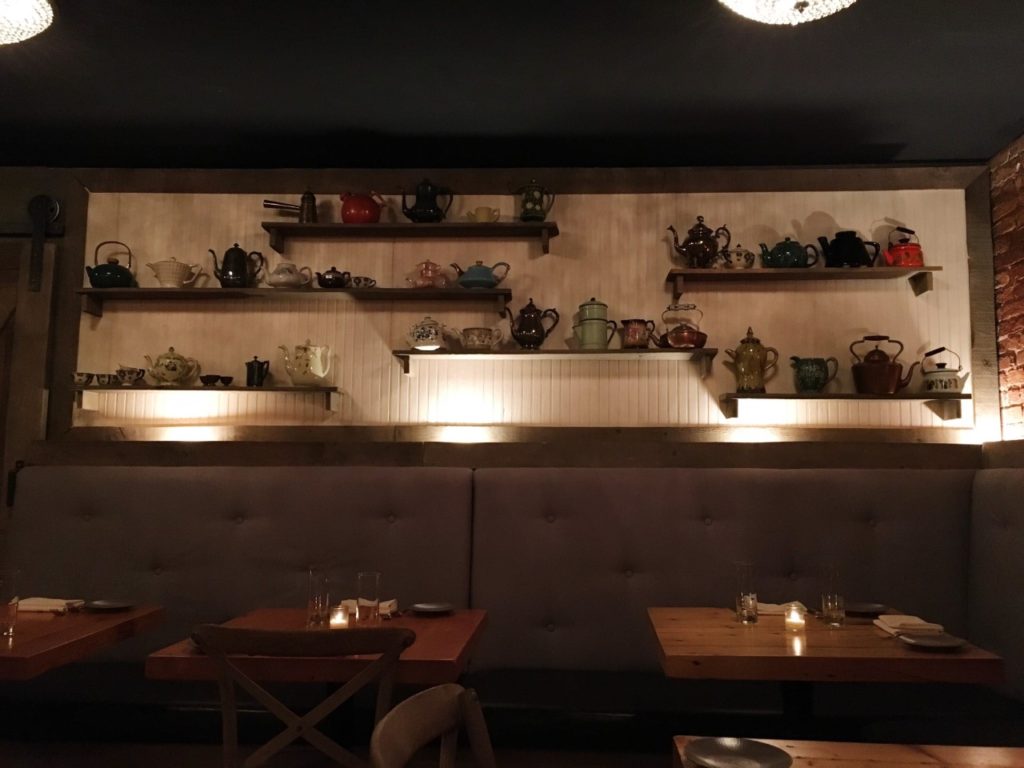 Dining Weeks is great because we had a three-course meal for $25. Take that in for a second: 3 courses for the price of one plate. The plating at Aster is wonderful, each plate is presented as a work of art. Bri and I took the opportunity to choose a different option for each course so we could sample as many dishes as possible. Our favourite dishes were the Pancetta & Manchego Mac n Cheese and the Roasted Butternut Squash Bisque. Although the portion sizes seemed small at first, both these dishes are very rich and so full of flavour that we were happy with the amounts we were served. We enjoyed the other dishes to varying extents, but we were glad we chose to go during Dining Weeks so we could sample a little bit of everything.
If you can, venture from the hill and take the opportunity to add variety to your dining options beyond SU's campus. Outside of Dining Weeks, Aster is a great place to celebrate a special event whether that's a birthday, anniversary or graduation.