Newhouse Master's Open House Experiences
Newhouse Master's Open House Experiences
One of the best ways to learn more about the Master's Programs offered at Newhouse is to attend the annual Master's Open House. Prospective students can hear from professors and current students about our 11 different programs, learn about the application process and get a comprehensive overview about what the year at Newhouse will be like. Some of our current students reflected on their experience attending the event, and explain why it encouraged them to apply to Newhouse.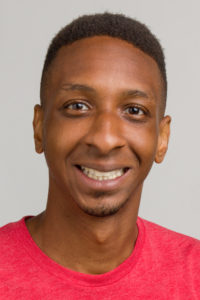 Tobenna Attah – Media and Education
Visiting Newhouse at the Open House was only the tip of the iceberg when considering how much this school has to offer. No matter what your interest is in media/communications, you WILL be able to find the perfect resources to become successful if you apply yourself. Michael Schoonmaker was an influential figure that convinced me this was a great institution for me. For me personally, finding out how flexible the Media & Education program was from the current student Sara George at the time ultimately made me sure it was the perfect decision for me. I would have hated myself if I tried to enter as a BDJ major like I intended.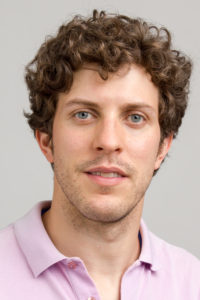 Rafael Freitas – Broadcast and Digital Journalism
Professor Christopher Tuohey, director of the Broadcast and Digital Journalism program, was really helpful and so was Isabel Sanchez, the BDJ student representative. As an international student, I really valued that the student representative was also foreign. She was able to help me with a lot of questions. Unfortunately I missed part of the day's events, but it was still enough to convince me that I should apply.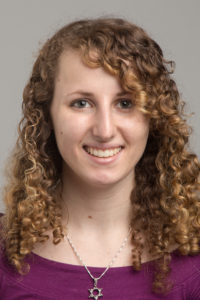 Jessica Mintz – Television, Radio and Film
I could tell it was a very professional place. It felt like it would foster more of a career training environment than a graduate school. The facilities really impressed me, they are very modern and up-to-date. The head of each department and dean also spoke which showed us that they cared instead of us being just a number. While Newhouse has about 3,000 students, the faculty take the time to learn to know your name. I have a friend who started at Newhouse before me. She is in a different program but I saw all the internships, trips, and opportunities she was able to do and I knew I had to be a part of that. Meeting with the head of my department at open house, Professor Schoonmaker, really helped me feel comfortable. He told us how the year was going to look, gave us a list of our required classes and electives, and the internship we would need to do. Physically being there helped a lot. I was able to tell it was a terrific and intense program. I wanted to benefit from graduate school, not feel like I was still in undergraduate. Newhouse provided that for me.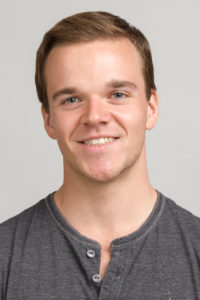 Sam Gilroy – Television, Radio and Film

My older sister graduated in 2016 with a degree in Arts Journalism, so I knew a fair amount about Newhouse before I attended the open house. That being said, it definitely solidified my interest with the school and my program. I remember the open panel discussion with last year's sequence being one of the most valuable portions of the day. Dr. Schoonmaker's pitch had a large impact on me as well. I knew going in that Newhouse was where I wanted to be, and hearing him speak about it made me all the more excited to attend.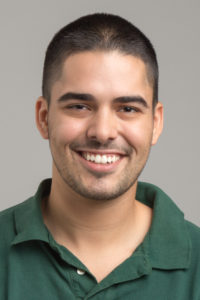 Garrett Calton – Advertising

When I attended Open House, I wasn't originally looking into the Advertising program. Instead, I was primarily interested in BDJ or TRF but had a list of other programs I was interested in. Being there in person had a huge impact on my desire to apply, and I knew immediately that the people in that room were the kind of people I wanted to work alongside and challenge myself with. I took the Graduate Program booklet home and it became my Bible. I was browsing the programs and looking into alumni to see where everyone had gone, and ended up choosing Advertising about a month before it was time to apply. Luckily, it ended up being the perfect thing for me. Had I not gone to Open House, I wouldn't have seen how engaging other programs could have been, and I wouldn't have heard the current students talk about why their programs were so great and so challenging. I would have probably still applied to Newhouse anyway, but the Open House made me realize what I truly wanted to be doing. It was a genuinely worthwhile experience. Also, the food was great.