A Warm Thank You To Professor Chase Clifford From Her Instructional Associate
A Warm Thank You To Professor Chase Clifford From Her Instructional Associate
If I could offer you one piece of advice, should you become an Instructional Associate (IA) at Newhouse, it would be to do whatever you can to be Professor Chase Clifford's IA. Each professor at Newhouse brings their own unique insight to students, but Clifford's lessons and advice in TRF 400 Production Management take my pick as the Most Bang For Your Buck class at Newhouse if you want to go down the path of production in media.
As a multimedia entrepreneur (Check out my new startup and like my FB page!), I do not anticipate becoming a production assistant, production manager, or anything of the like in my career. But, if the stars were to align perfectly, I would love to do some acting in the future. Learning the production side of the business will inevitably help me navigate the robust industry if I were able to make a big break, and I can only thank Clifford for breaking down the industry so well.
Clifford shares intriguing stories from her career and invites amazing guest speakers to add a different flavor to the learning experience. As her IA, I got to send emails, make phone calls, and network with impressive people working in production, and I even got to feature some of these speakers on Newhouse Insider! (Bob Jones, Sally Young, and ironically enough, Elena DeLuccia, Clifford's IA last year).
Even some of Clifford's Master's students taking the course had glowing comments about her:
"I've been lucky enough this semester to have Professor Clifford in both Proseminar and Production Management. In Proseminar, her experience and industry knowledge has been invaluable in helping to guide me and my fellow "Maniacs" toward our career goals. Production Management is my favorite Newhouse class so far, both because of the practical skills we've learned and the opportunity to hear stories from Clifford and our awesome guest speakers. Also, she has a great scarf collection." – Rayna Mohrmann
"Professor Chase uses her career experience to teach us what the media entertainment industry is really like and how it works. She tells us we are not students now; we are working and thinking as a real production group with a producer's mind. In TRF 400, we reviewed real call sheets, real budgets, and real scripts, making me feel close to the media industry. I learned a lot from her." –  Jing Long
"Being able to take Professor Clifford's Production Management course and having her as a Proseminar mentor has been one of the best experiences. Her guidance and encouragement during our weekly Proseminar meetings (therapy sessions) have been extremely beneficial – without them I don't know what I'd be doing. My favorite moments in Production Management were hearing stories about her experiences working in the industry. Not only did they always bring a good laugh but also gave us great insight and knowledge into the inner workings of it all. On a complete side note, I love her style and that she rocks the bangs, I'll happily be called her twin any day!" – Emily Campbell
"Having Chase Clifford as my professor and mentor has truly impacted my time here in Newhouse. She is extremely knowledgeable and her insight in Production Management has helped me refine my view on what it is to be a Producer. It saddens me that both the Proseminar II and Production Management courses were only once a week, and I wish we could've had more time together. She is a perfect example of what I aspire to be as a Producer and I look forward to taking the Proseminar III with her next semester." – Melissa Cotto Castro
"I was fortunate enough to have Professor Clifford as a teacher for two classes this semester. Taking her Production Management class reignited my passion for the production side of the industry and her Proseminar class really helped me navigate through all the questions I had about different careers. I also feel confident in the direction I'm heading after graduation because her guest speakers offered so much insight. All of the advice she has given me has really made an impact on my life and she is definitely one of the many reasons that I've enjoyed attending Newhouse!" – Teraiz Pitta
Clearly, Newhouse would be at a loss without Clifford. Every single lecture is crammed with material that can be used practically outside of the classroom setting. The class discussions facilitate an environment where students can comfortably ask Clifford complex questions involving specific shows, budgets, actors, etc. and Clifford handles it so well. I constantly gained so much just from being her IA, as it helped me think about the entertainment industry in ways I would have never considered.
Overall, it was an honor to work with Clifford during my fall semester at Newhouse. I have the utmost respect for her and her craft, and I am happy she decided to go the educational route and teach her expertise to students who want to pick her brain. I will miss seeing her every Thursday from 3:30 p.m. to 6:00 p.m., but I hope and anticipate we can remain friends.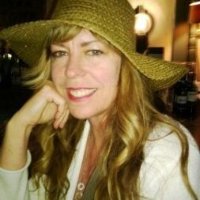 To the person who gets to be her IA next semester, you're in for a great time!