Westcott: One Of The Best Communities Near Campus
Westcott: One Of The Best Communities Near Campus
If you are a new graduate looking for somewhere to live, this article can be a note for you. Personally, I would like to highly recommend Westcott Street, which is to the east of main campus. As a current graduate, I am living on Westcott Street and I really like this place.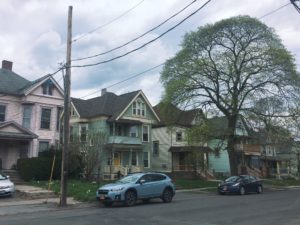 Firstly, I think Westcott is a safe place. According to the reports sent by the Department of Public Safety, I noticed that none of the crimes happened on the street during the last two semesters. Though there may have been some more crimes which were not reported, I haven't heard any complaints about the safety of the Westcott area. Personally, I dare to go back home around 1 a.m., and my roommate always went back home after 2 a.m. The bus stop is literally in front of my house and I can walk to my house in 1 minute, so it's not really necessary to worry that I could be robbed on the way back home. Also, since there are a lot of students near the Westcott area, I always have other students around to get off together and walk together.
Secondly, you can find almost every service you need near Westcott. There is a grocery store, barber shop, theater, library, clothing store, florist, and most importantly, restaurants, cafés and a pub! All those stores cluster in the mid-region of Westcott Street and bring convenience to the nearby residents. If you are tired of Marshall Street which is very close to the main campus, come to Westcott and you will be surprised with the various kinds of food they have: American, Mexican, Middle Eastern, Korean, Chinese, Japanese… you can find any of your favorites. One more note here — most of the restaurants on Westcott close very late, basically around 10-11 p.m. Thus, you don't need to worry if you can find some food late at night, especially during finals week. Just walk for at most 5 minutes and you'll get what you want and what you need.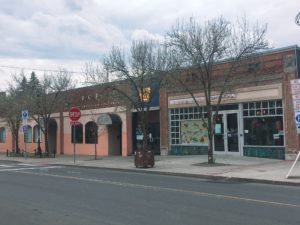 Thirdly, there are also several activities taking place on Westcott Street. At the beginning of the semester, the residents here often hold yard sales. If you are new to Syracuse, you can come and get the necessities at a cheap price. Maybe 3 bucks for a lamp, 4 for a full-length mirror and 8 for a cabinet (that's what I saw from the last yard sale). During the first semester, we have an Annual Westcott Street Cultural Fair. According to its official website, it's said that the Cultural Fair is a one-day celebration of the diversity and uniqueness of the Westcott neighborhood. On that day, there are visual and performing arts, food, vendors, and activities geared to families and university students returning to the neighborhood. It is a fair with a long history, first-held in 1992. It is also a fair attracting a lot of people; it was reported that more than 8,000 people annually came to Westcott district during that time.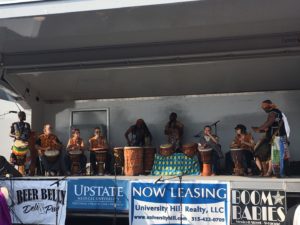 After reading all I mentioned above, are you interested in this area now? Though I like this district and I recommend this place, you still need to decide by yourself very carefully. It's better to explore the area by yourself and see if this place satisfies your needs. I hope everyone can find their dream house/apartment in Syracuse and enjoy their life here.