The Career Development Center: "We're Here to Help"
The Career Development Center: "We're Here to Help"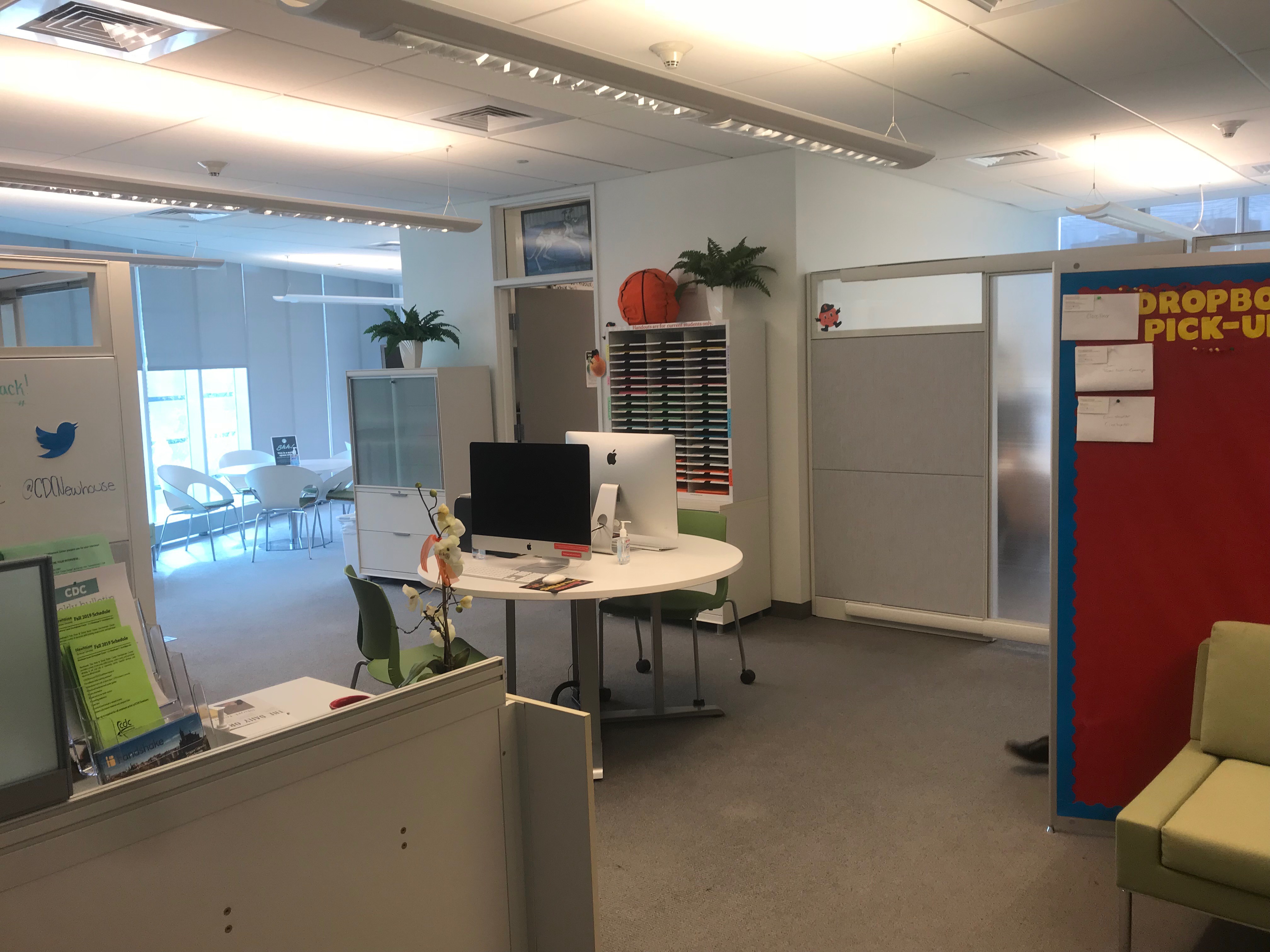 What if I told you that there was a place at Newhouse that could make your dreams come true? A place that gave every inch of its being to lend a helping hand and push students to their heighest ceilings?
I'm not sure anyone would know.
Tucked into the corner of Newhouse 3, where the walls are white and space is unlimited, there sits the Career Development Center. Though not the center of attention, it's the center of opportunities. Opportunities that are endless.
"We're here to help. We're here for anything career related. You name it, we've heard it," said CDC Director, Kelly Barnett. "We are here teaching career skills from a communications perspective and from the industries perspective."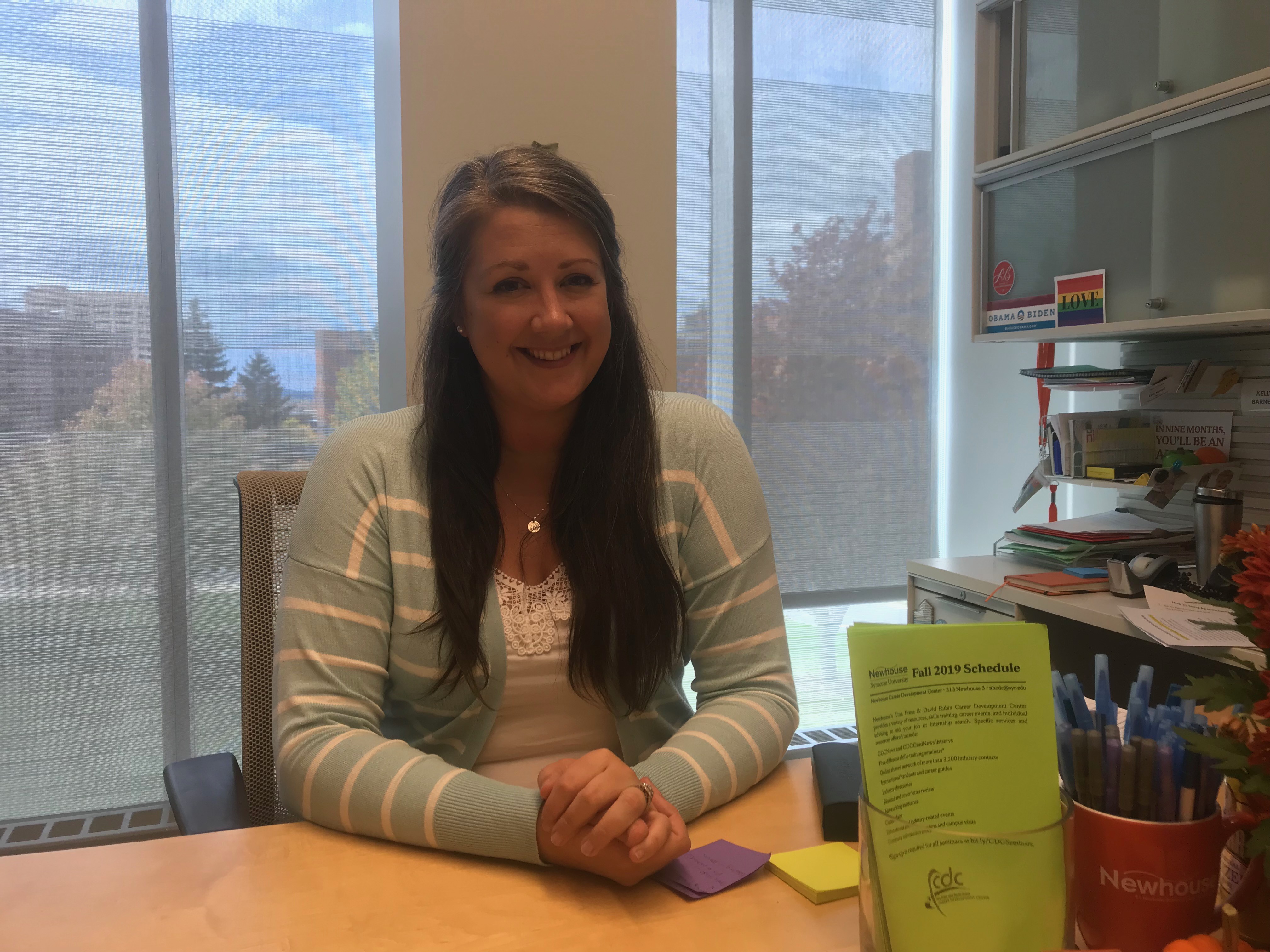 Kelly has been part of the CDC since 2007. And now in a role where she is the director for a program that serves about two-thousand undergraduate students and over two-hundred master's students, while playing a huge role in the Newhouse alumni relations operations.
Kelly is no stranger to giving that helping hand and giving students their best foot forward.
The team of four sets out every single day to make life easier for students. They set-up seminars. They set-up workshops. They set-up resume and cover letter drop-ins. You name it, and the students at Newhouse are continually put on a pedestal above anyone or anything else when it comes to assistance.
And it's all about the skills they're able to attain in their time at Syracuse.
"They're career skills, but they're life skills. You're going to have another job search. You're going to have another internship search," she said. "So teaching them how to do these things effectively in a way that's going to make it easier every single time you do it, we hope students see benefit in that."
It takes a lot of work and preparation, but the ladies at the CDC work to do everything they can to make the students feel at home.
"It's not easy to reach everyone. We try to stay with the times in what the students are using. So we have an Instagram account and other good stuff to adapt to reach them in the times," Barnett said.
And she even says that they're not above bribery.
"We have a cute spot in the back for students to get work done. We have coffee," she added. "So we just try to create an environment where the students feel comfortable."
While it seems to be a lot of fun, there are some challenges mixed in as well. Just like anything else. But the students need to make an effort.
"Realistically, we'd love to sit down with every single student, but we have to be seen as important," she noted. "You have to have students recognize the value of career development as a student. The main goal is to get out of here. Get out of here with a degree in education and great training and sometimes career has to be secondary as a result."
Most of all, the CDC takes pride in making people feel heard. A top priority on the laundry list of things that this place offers.
"When you're feeling a strong emotion, what you want is to be heard. So we're here to hear students," Barnett said. "We're there in that moment of panic, but we're also here for the preparation for long-term."
And it's the team that makes it happen.
"We all sort of do the same thing, but also differently. We all meet with students and do one on one's and seminars or this and that, but we all have our niches."
Bridget Lichtinger—Assistant Director, is the one in charge of the events.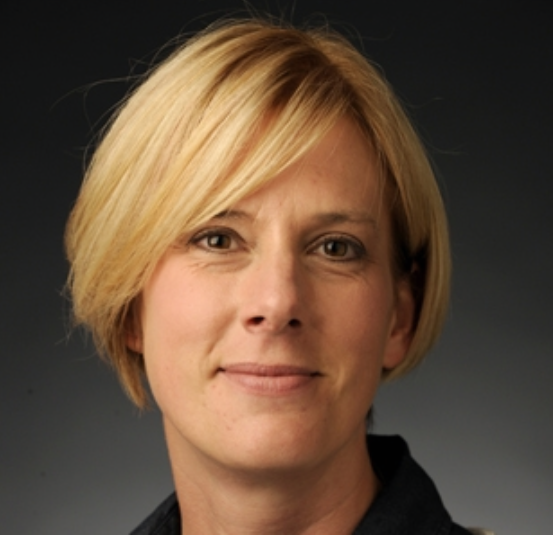 Danielle Harvey—Career Counselor, is the one who specializes with the international students.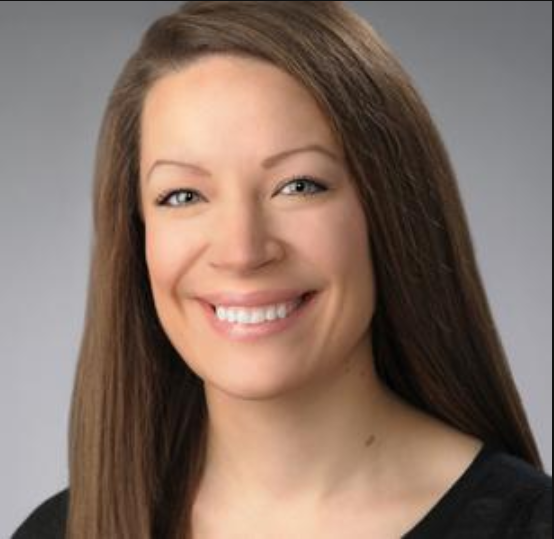 Britttany Wallace—Office Manager, keeps the front of the office moving.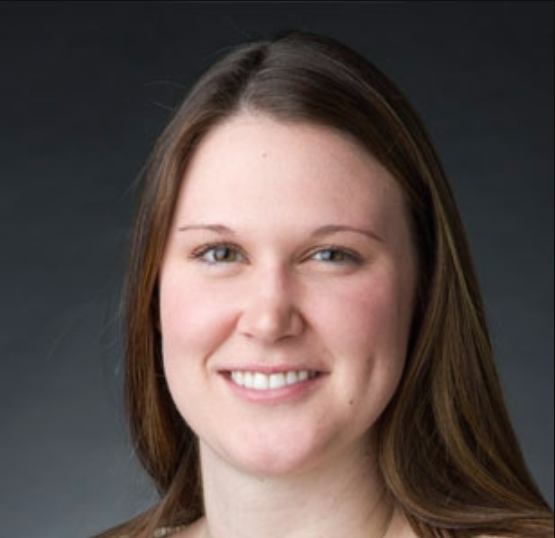 It's like one big family. A family of help. A family of giving and receiving. Yet, a lot of people still don't know about it.
Spread the word. Tell your friends. It gives every person the best chance to succeed in a Newhouse school where competition is tight and there's not great margin for error.
They understand it's the rest of your life. They understand you're going through a lot. That's what they're there for. To push others along and fight the fight.
And when you do get involved in the CDC family, they live vicariously through you and are nothing short of proud to see you succeed.
"Students are the ones doing the heavy lifting. We're just here to give them a direction," she concluded. "We are very proud to see all the hard work they do and to reach their highest goals."