Concerts in 'Cuse
Concerts in 'Cuse
Moving from Atlanta, the music epicenter that gave the world amazing artists ranging from Migos to Alan Jackson, to upstate New York, I was incredibly nervous. I worried that I would miss out on the music scene and once-in-a-lifetime chances to see touring artists in my new, snowy home. Would I have to travel hours by bus to be immersed in the cultural ether? Would moving to upstate New York make my music tastes turn sour? Would I become out of touch? Stale? Crusty?
In my tenure at Syracuse, this has, thankfully, not been the case. I have been able to attend fabulous concerts without leaving campus. The furthest I've gone for music is within the city limits. And I didn't just attend concerts, I attended the concerts of two Grammy award-winning artists, Khalid and Cardi B. The price tag wasn't so bad either at $25 and $35 respectively. 
At Syracuse each year, there's a big music event that offers special priced tickets for students, SU Block Party. This past year, the event was headlined by Khalid and Rico Nasty opened for him. In years past, the event has been headlined by other big names in music, like SZA and Travis Scott. Next year, I'm sure a similarly successful artist will headline at an attractive, affordable on a graduate student budget price. This year, I was so close to the front that I'm pretty sure I made eye contact with Khalid, so you could say he proposed. Here's a video and some photos to prove it–he even wore an Otto sweatshirt for the home team.
Khalid performing Better at Syracuse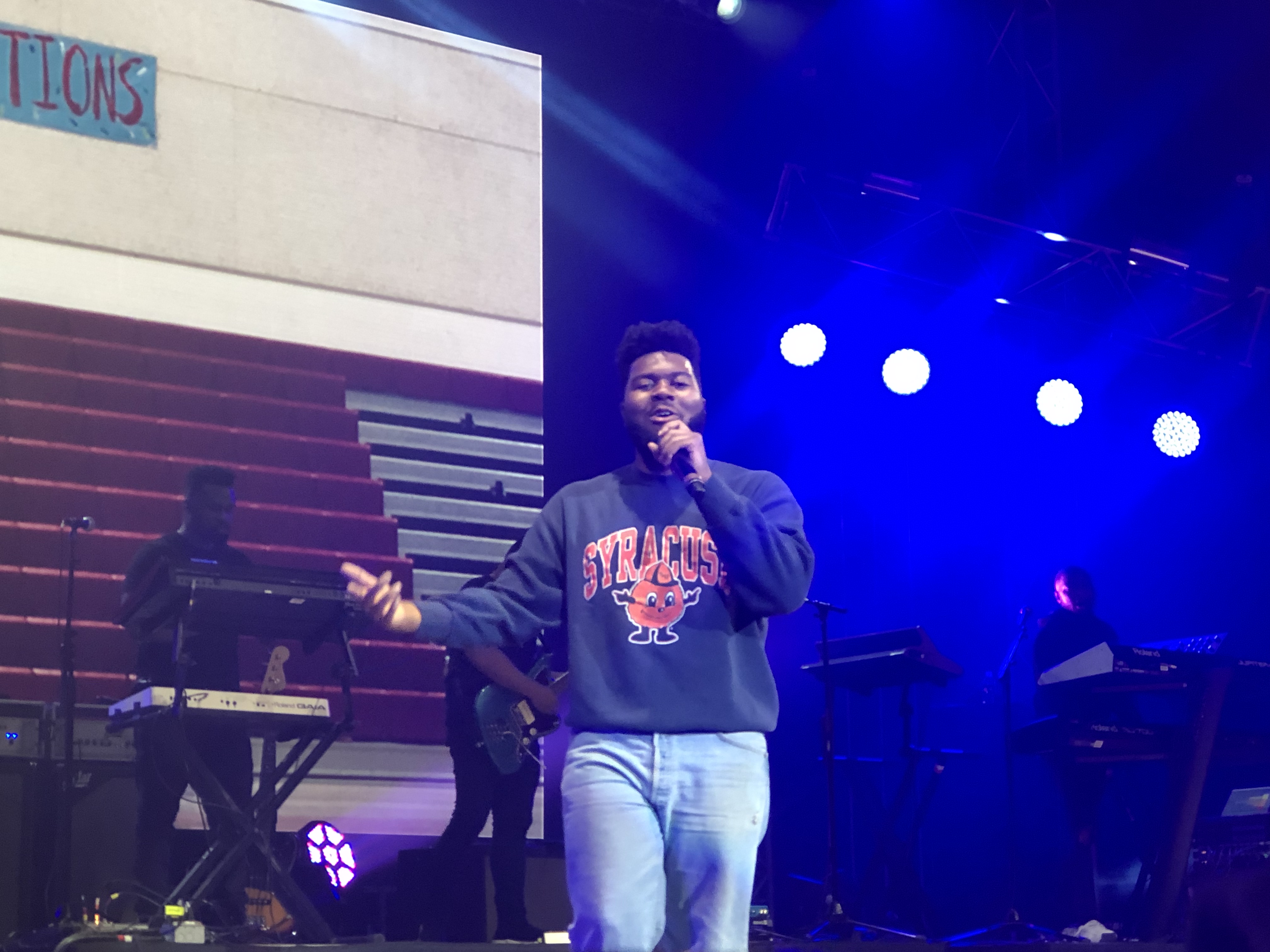 Not only are on-campus concerts fun, fresh, and affordable, off-campus concerts are fun, fresh, and affordable, too. I've been able to see amazing artists that run the full range of the music spectrum in Syracuse's city limits. Cardi B twerked it out at the St. John's Amphitheater, and Midland crooned at the New York State Fair for free. These two artists come from two genres I thought would be inaccessible in upstate New York were easy to find and even easier to enjoy. 
The best part of these concerts, que the corny montage music, are the memories made with friends. Finding excuses to get all dressed up and bringing together groups of friends for a party before make the miserable experience of grad school a little more bearable. These concerts are also well synched with the semester schedule to make for nice breaks. The SU Block Party comes at the perfect time at the end of the spring semester as things are winding down and free time is easy to come by. The New York State Fair kicks off the fall semester with a little fun. 
Concerts are an amazing way to take a much-needed, well-deserved study break during graduate school. In graduate school, breaks will always be needed and deserved, so don't be afraid to take them. Concerts in Cuse are definitely an easy way to find a little fun.