Representing Syracuse at the Forbes Under 30 Summit
Representing Syracuse at the Forbes Under 30 Summit
By Kyla Wright
This weekend, I had the distinct pleasure and opportunity to visit my hometown – Detroit. Though I did see family, this was a business trip. I attended the Forbes Under 30 Summit as an Under 30 Scholar. The Forbes Under 30 Scholars Program isn't the well-known annual 30 Under 30 List, even though I plan to be on that within the next eight years. The Scholars Program is an opportunity for students to apply to attend the conference with free, all-access registration (regularly $595), along with unique opportunities to network with attendees, speakers and other scholars all representative of the "entrepreneurial spirit" of the actual Forbes List. Since 2017, Forbes has sorted through thousands of applications to receive this unique opportunity, narrowing each year's scholars class to 1,000.
I'd heard about the Scholars Program since its inception and yearned to be a participant as it's geared toward college juniors – graduate students from underrepresented backgrounds. Even though I fell in line with said categories, I always struggled to find the application – for whatever reason, you can't google the app or find it on the Forbes site but simply through word of mouth. Due to its competitive nature, the application was under wraps when I was in undergrad.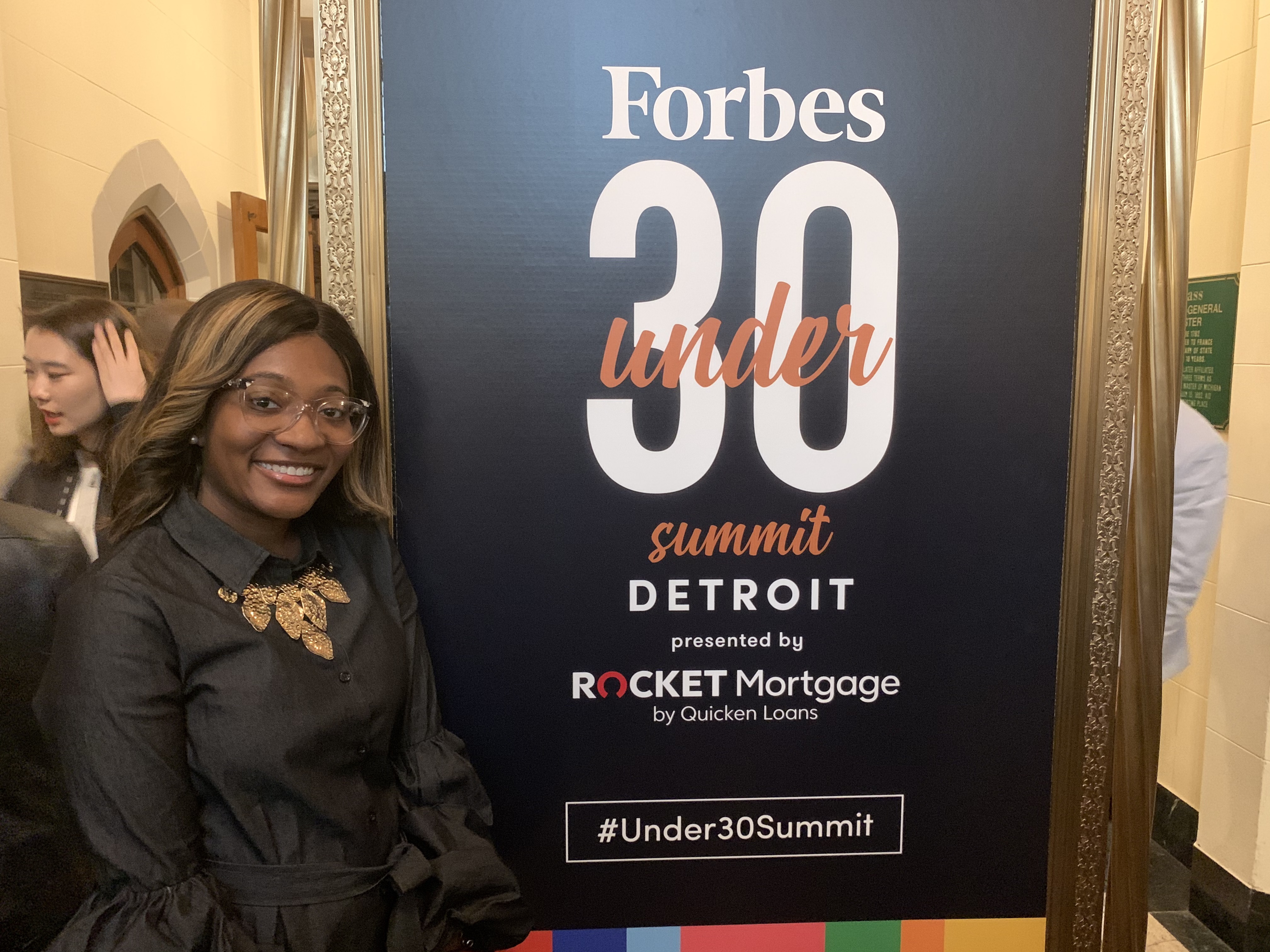 This year, I was fortunate enough to know another alum of my alma mater – Hampton University – who sent the application to me. I literally dropped everything I was doing and applied. About a month later, I received my acceptance! Okay, enough of the back story – the conference was amazing. I was in rooms with a combination of other students, millionaires, professionals and celebrities. I could go from a lounge with other scholars, to a workshop on generational wealth, to a seminar with Serena Williams. There aren't many other places, if any, that gives me, a 22-year-old grad student, such an opportunity. The experience was surreal.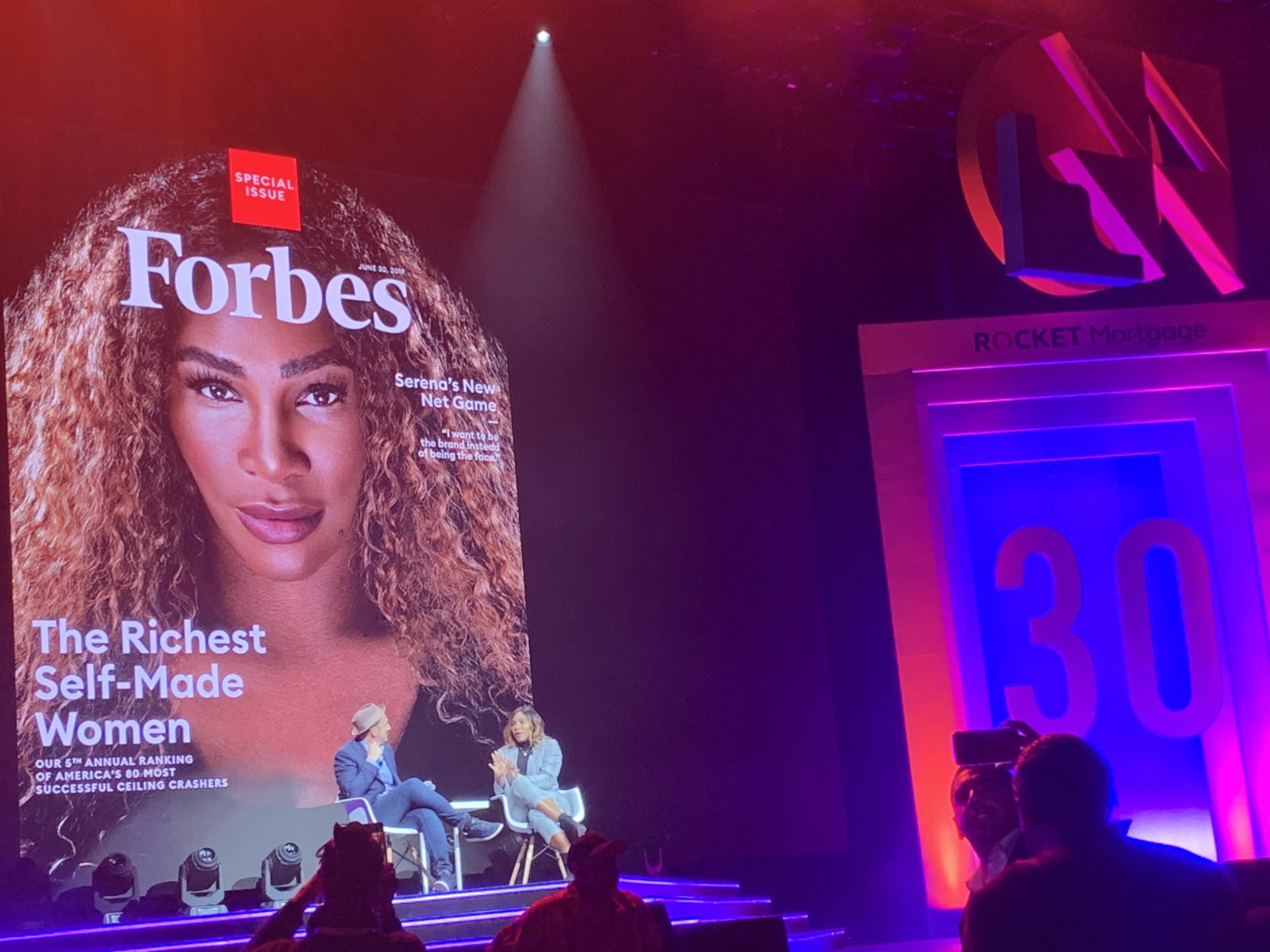 Here's one takeaway that inspired me in a weird-ish way, but people receive motivation in different ways. Now, I am a Magazine, Newspaper and Online Journalism student with a Sports Media Communications Emphasis but I have aspirations beyond writing and sports. I aspire to be an entertainment and sports multimedia journalist/television personality/host – a lot in one, I know. Now I know you're thinking, 'what does this have to do with this amazing conference?' Well, first things first, everything that has ups also has downs. When in the "Conversation with Serena Williams" session, the host of the discussion didn't seem prepared at all, didn't research, nothing. In my mind, I'm saying 'you're breaking every key rule of journalism!' I heard others around me making similar comments on his lack of personality and preparation. This not only re-instilled that:
I know my purpose.
I want to make a change and show the world that, well, real journalism still exists and we aren't all "fake news."
Hampton/Scripps and Syracuse/Newhouse have laid the foundation for me to persevere in the journalism industry.
I'm ready to graduate and make a name for myself!
The opportunity to network with a multitude of like-minded individuals was surreal. The summit had an app that allowed attendees to plan out their days, view the schedule and create profiles for others to network with you. On the app, I connected with a Syracuse alum – because of course #NewhouseMafia and the Syracuse network is real.
Other workshops included: solving the debt crisis, mental health in the workplace and diversity in the professional realm. There were an overwhelming number of celebrities in attendance, as well. From Kevin Durant, Blake Griffin, 21 Savage, The Chainsmokers, Normani – I was overwhelmed, and I can't wait to go back.