A Day in the Life of a Newhouse Graduate Student
A Day in the Life of a Newhouse Graduate Student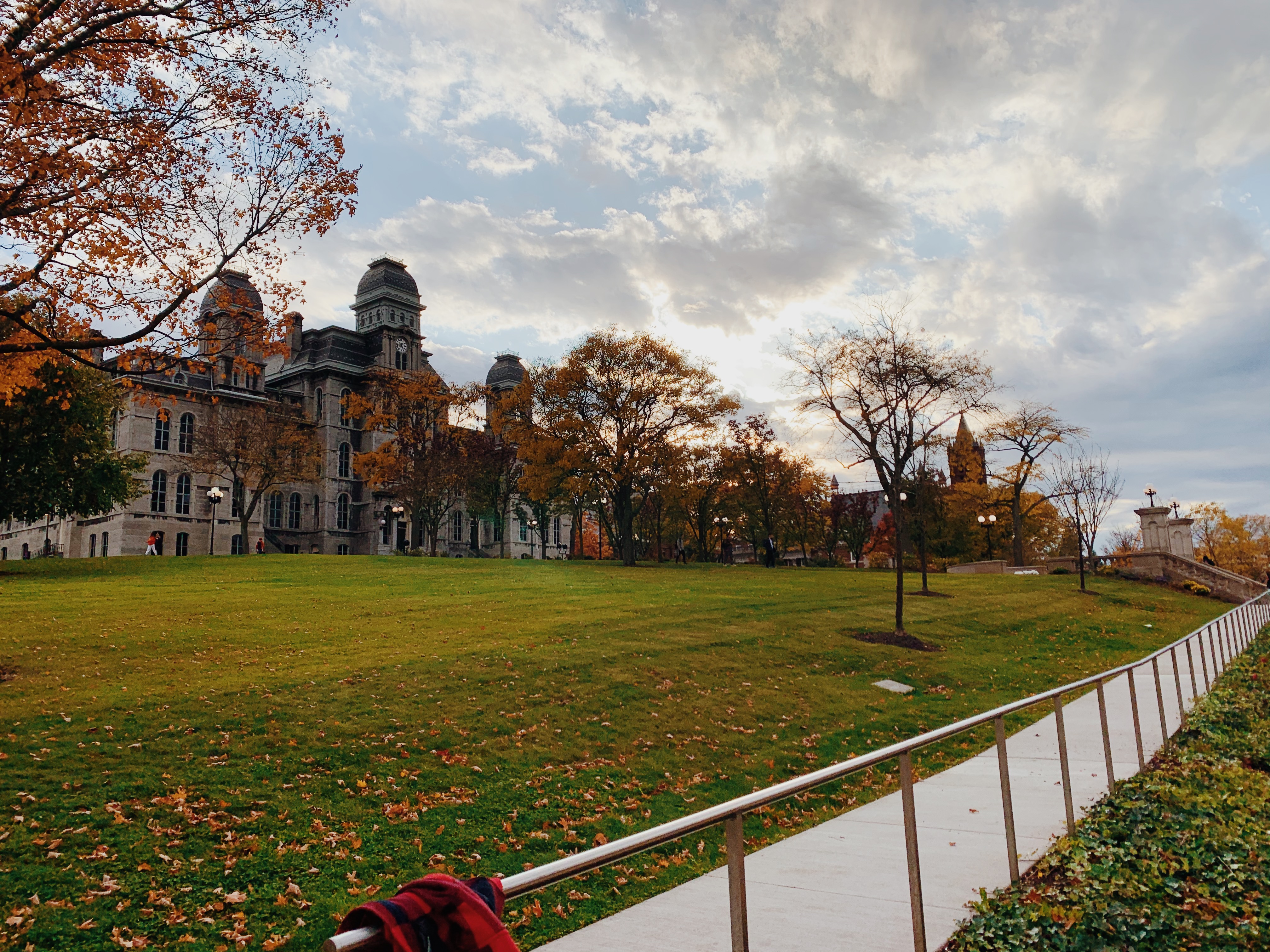 I am a student in the Magazine, Newspaper, and Online Journalism program, which means I take a variety of courses throughout the week.
My days at Newhouse start early. Tuesdays, my longest day, start at 6 a.m., much to the chagrin of my very sleepy cat. I take my time getting ready and drinking my coffee, then I am out the door by 8:45.
My walks to and from class are my favorite parts of the day. It gets my heart pumping, and the fresh air wakes me up. If it's too chilly to walk or I just feel too lazy, I take the shuttle provided by my apartment complex. The commute gives me 15 minutes to myself. I usually listen to music or a podcast. I recommend the Last Podcast on the Left for anyone looking for a laugh. 
My first class—Using Data to Tell Stories with Professor Jodi Upton—begins at 9:30. In this class, we read groundbreaking pieces of investigative journalism and discuss methods of gathering data. As someone who aspires to do this kind of journalism, this is an incredibly valuable class. The content of the pieces we read can be emotionally taxing, but they are a testament to the importance of a free press.
My first class ends at 11, then I have a 3-hour break. I take this time to work on my assignments, eat lunch, chat with friends, and watch cat videos to de-stress. 
My second class is Magazine and News Editing with Professor Aileen Gallagher, which begins at 2 p.m. In this class, we learn about the role of editors and the business of journalism. This course is required for all students in the Magazine, Newspaper and Online Journalism program, but I would recommend it to anyone interested in editing and publishing.
Editing ends at 3:20, then I have another break until 5 p.m. For some, these long breaks can be grueling, but I appreciate the time to relax and work on assignments. My midday breaks are especially helpful when I need to contact sources who are only available during business hours.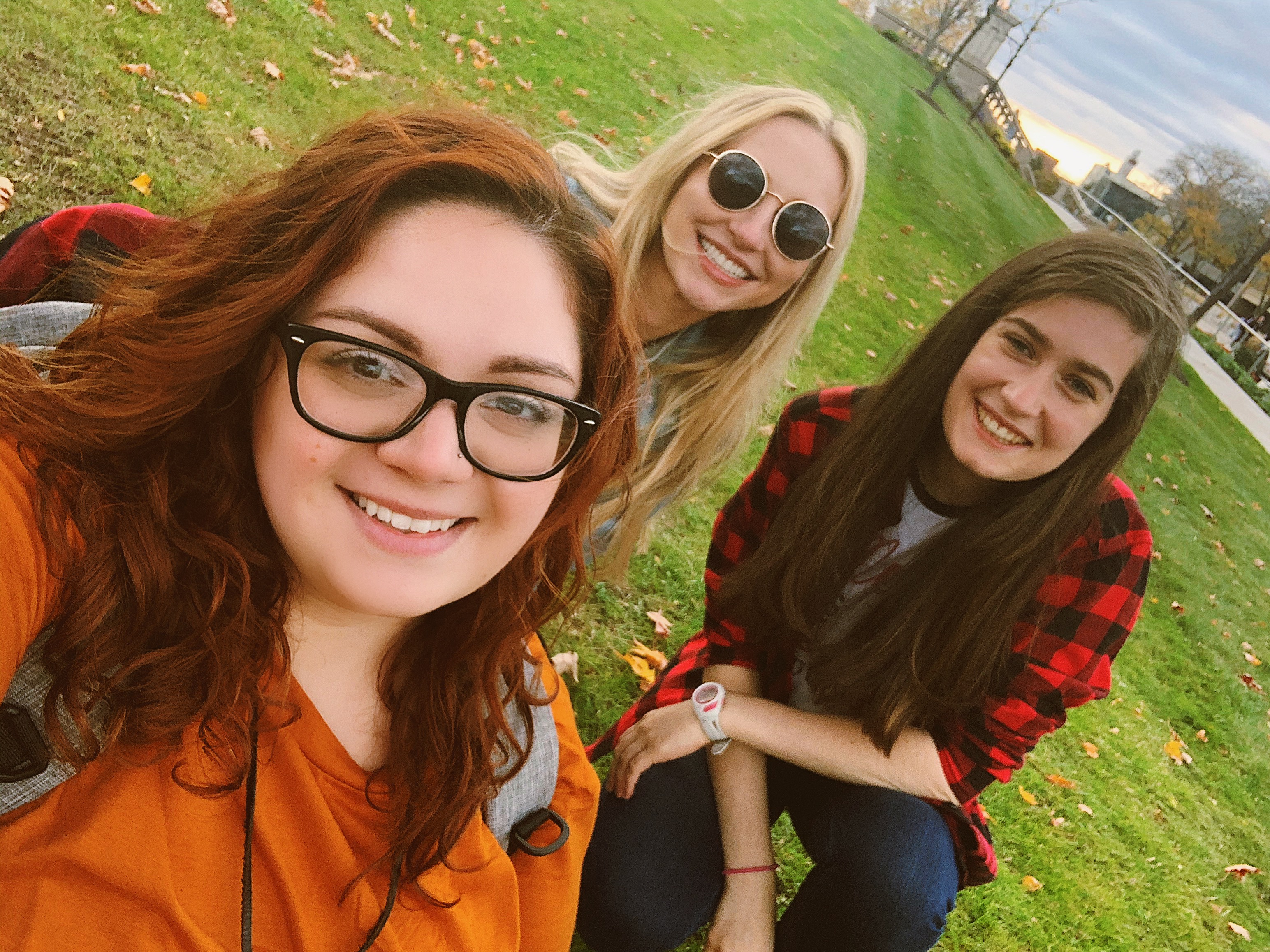 My last class of the day is Multimedia Storytelling with Professor Corey Takahashi, which is comprised solely of my fellow MNO students. This class allows us to explore different methods of storytelling outside of print. This course is also required for MNO students, but it is a helpful class for anyone wanting to learn how to produce and edit podcasts and video projects.
My day finally ends just before 8 p.m. I walk or ride back to my apartment, immediately change into pajamas, and make myself some dinner (or order it—thanks, GrubHub). I spend the rest of my evenings giving my cat some much-needed attention as I read or watch something on the many streaming services. My favorites are Criminal Minds, Adventure Time, and The Great British Baking Show.
I usually fall asleep around 10 p.m., satisfied with the knowledge that I don't have class on Wednesdays.