Stress-free Syracuse
Stress-free Syracuse
By Julia Ingersoll PRL '13
You have two options when you come to Syracuse.


A) Be a stress case: Okay, this may not seem like an option; but, stress culminates when you absorb yourself in just Newhouse, just your five classrooms, just your homework, just campus. Give yourself space while you're here.
B) Don't be a stress case: The city of Syracuse may not seem like much when you walk from the bus or parking lot every day, hunker into Newhouse and leave when the sun is down. But, this city is what you make of it and therefore your stress level is directly related to the time you take to step off the hill and see something new.
Below you'll find my three respites. If these don't work, refer to the Syracuse Dining post and order a giant burrito at Alto Cinco.
Onondaga Lake Park and Trailway

6790 Onondaga Lake Trail, Liverpool NY 13088
Sometimes you just need to be alone, take a walk, sit on a bench and breathe. Hop on 81N and take a quick (15 min.) drive to Liverpool. The park is situated on the eastern side of Onondaga Lake and there is a paved 2.5 mile trail that meanders along the shore.
Bonus: People walk their dogs here so there's multiple opportunities for animal therapy as well. Nothing picks your day up like a fuzzy animal.
8477 East Mud Lake Road, Baldwinsville, NY 13027
Just a little further drive from the Onondaga Lake Park, the Beaver Lake Nature Center in Baldwinsville is the perfect place if you really want to spend some time away from all the people and responsibilities on campus. Beaver Lake features winding trails through the woods and a large glacial lake. Bring your camera here, there's lots of wildlife to spot! (Again, fuzzy animal = stress free)
Everson Museum of Art

401 Harrison St Syracuse, NY 13202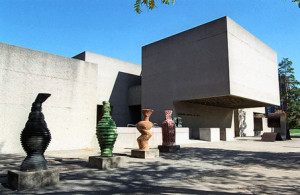 Beaver Lake and Onondaga Park were the perfect place for me when I don't want to think about anything. But, sometimes I wanted to go and fill my mind with something new, something inspiring. Sometimes I dedicated Saturdays to watching reruns of Dawson's Creek, and sometimes I'd go to the Everson Museum of Art. The building is suprisingly large and has substantial collection of American artwork. It's right downtown and can be easily accessed by bus.
Fun fact: The Everson was designed by the same architect as Newhouse 1, I. M. Pei
You're here to learn, but be realistic about how much your mind can take. Breath. Be inspired.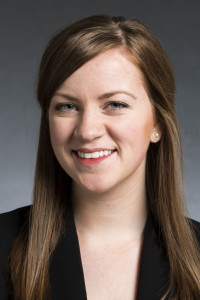 Julia Ingersoll is a communications specialist at Allegory Studios in Saratoga Springs, N.Y. She graduated with her M.S. in public relations from Newhouse in 2013 and her B.A. in English from Nazareth College of Rochester in 2012. She blogs frequently on public relations topics and loves to talk about #OrangeNation and labrador retrievers.