Where to Eat in Syracuse
Where to Eat in Syracuse
Syracuse is a city that fuels itself on local pride. From hole-in-the-wall diners to bustling breweries, there is an abundance of locally-loved restaurants and Syracuse "originals" that are required visits to truly embrace this city.
Breakfast
When it comes to breakfast, you can't miss the famed Syracuse diners.
Stella's Diner – 110 Wolf Street, Syracuse, NY 13208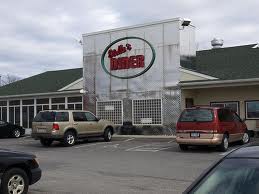 A hometown favorite! If you're on a limited budget with a big appetite, Stella's can't be beat. Breakfast choices are plentiful, large portioned and very reasonable. It's hugely popular so there's often a line; but, the tables move very quickly and it's well worth the wait.
Can't miss: Stella's specialties include Greek, French and Mediterranean omeletes, Buffalo Chicken Caesar salads and turkey burgers.
Mother's Cupboard – 3709 James Street, Syracuse, NY 13206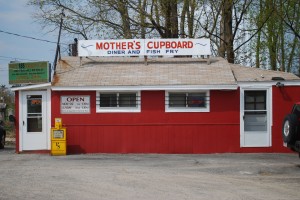 Calling this a cupboard is no exaggeration, this small fish-fry restuarant is a tiny building with big food! Featured on Man v. Food, this little hidden gem has a famous frittata challenge and pancakes bigger than your head.
Can't miss: The biggest chocolate chip pancake I've ever seen.
Funk 'n Waffles – 727 S. Crouse Avenue, Suite 8, Syracuse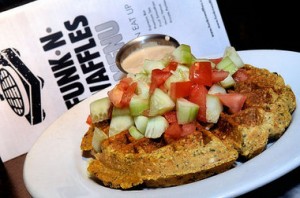 Featured on Diners, Drive-ins and Dives, Funk 'n Waffles is certainly a fun, unique breakfast experience. Local musicians bring the "funk" and while you dine on the craziest waffle combinations you'll ever see.
Can't miss: Go with a friend and order one waffle from the "sweet" menu and one from the "savory." Check out the Brownie Waffle Sundae, or the Jive Turkey Waffle. 
Lunch
Lunch options in Syracuse are almost limitless. It's easy to walk to Marshall street and hop into Subway, Chipotle or Pita Pit. While these are always delicious, take the time to explore some Syracuse originals as well.
Heid's of Liverpool – 305 Oswego Road, Liverpool, NY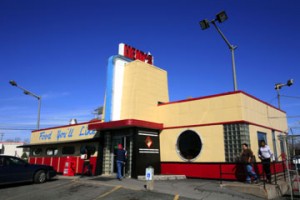 If you don't eat at Heid's at least once while you are in Syracuse…you will be shamed at every airport or dinner party when you run into fellow SU alumni. This Americana quick-stop diner, also featured on Diners, Drive-Ins and Dives is an absolute Syracuse favorite.
Can't miss: Heid's is the home of Hofman Franks and Coneys (hotdogs) and a true Syracusian only tops theirs with Heid's spicy brown mustard.
Alto Cinco – 526 Westcott Street, Syracuse, NY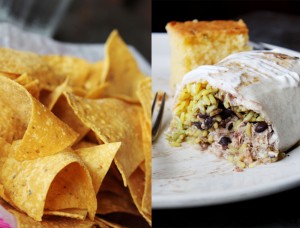 The freshest Mexican food near campus. Just eat it – you'll love it.
Tip: The restaurant is small, tiny even. But you can order delivery through GrubHub
Can't miss: Burritos, burritos, burritos! Oh, and quesadillas! Oh, and the chips…and the mexican pizza. Just eat everything.
Empire Brewing Company – 120 Walton Street, Syracuse, NY 13202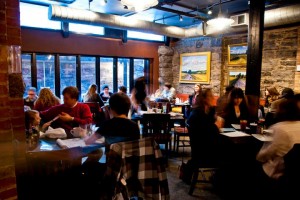 Empire is a great lunch, dinner or bar scene. Empire is a contemporary downtown bar and grill with a brewery on the premises. Its menu is filled with fresh, local ingredients that are only enhanced by the brewery atmosphere.
Can't miss: Fish tacos, the bentley burger or the margherita pizza.
Dinner
Again, there are plenty of popular chain restaurants at Destiny USA or Marshall street, but the local favorites are the pride of the Syracuse community.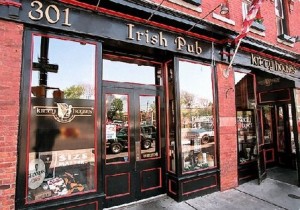 Kitty Hoyne's Irish Pub – 301 W. Fayette Street, Syracuse, NY 13202
Yet another restaurant made famous by Diners, Drive-ins and Dives, Kitty Hoyne's is everything you'd expect from an authentic Irish Pub. Run by a local Syracuse family, there's a great mix of American and hearty Irish foods.
Can't miss: The reuben or fish and chips
Pastablities – 311 S Franklin Street, Syracuse, NY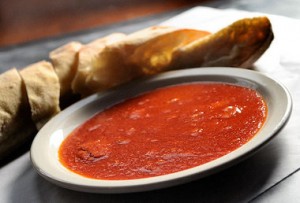 Oh my. If you want the most amazing, hand-made, fresh pasta with rich "I can't move after eating" sauces – you must go to this restaurant. Class is up and dig in, this is one of the best date night restaurants in town.
Can't miss: The spicy tomato oil or the ravioli
Dinosaur Bar-B-Que – 246 W. Willow Street, Syracuse, NY 13202
Recently voted Best Barbeque in America in ABC's "Good Morning America Weekend" poll, try some of Dinosaur's Wango Tango Habanero BBQ Sauce, Mojito Marinade, maybe some Garlic Chipotle Pepper Sauce to get the sensation. This original Dinosaur Bar-B-Que restuarant is a national celebrity.
Can't miss: The pulled pork is out of this world.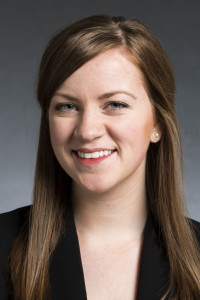 Julia Ingersoll is a communications specialist at Allegory Studios in Saratoga Springs, N.Y. She graduated with her M.S. in public relations from Newhouse in 2013 and her B.A. in English from Nazareth College of Rochester in 2012. She blogs frequently on public relations topics and loves to talk about #OrangeNation and labrador retrievers.