Insider Knowledge: Experience in a first television, radio and film job
Insider Knowledge: Experience in a first television, radio and film job
In this Insider Knowledge post I had the opportunity to ask a few questions of TRF alumni Randi Lemons.
Lemons was lucky that her first gig after graduation was a job instead of an internship.  Her first job was as a production assistant on a FOX renovation competition show called HOME FREE.  The show filmed in Atlanta, Georgia, and Lemons was contracted as a local hire.  Within two weeks Lemons was moved from the production team to the producing team.  During week 4, Lemons was asked to help the Associate Producers and became a Field Live Logger, in addition to performing her PA duties.  Talk about upward mobility!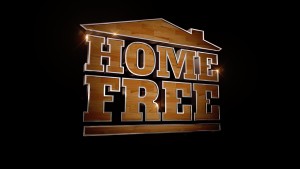 To acquire her internship Lemons met the Executive Producer/Show runner of HOME FREE at Newhouse during the unveiling of the new Dick Clark Studios.  Lemons stayed in contact with her and built a relationship.  In April right before graduation, Lemons was offered a position on the show, citing that "[b]uilding relationships is key!".
On an average day, as a PA Lemons did small tasks, but when she moved up to the producing team she found that she got more direct requests and more responsibility.  As a Field Live Logger, Lemons was assigned to a team/couple and was responsible for logging their every movement and conversation.  As a Logger, lemons sat in a truck and saw what was being shot by all the cameras in the field and heard everything from the contestants' microphones.
Loggers were the lifeline to the story producer.  Loggers knew what was going on with the cast at all times and watched/listened for interesting story beats.
At the end of each episode, the contestant couples thought that they were getting eliminated, but actually received a brand new home that was worked on during the week.  The show surprised the couple by showing them a family photo of themselves and hung it on the wall.  Lemons printed out each photo after her third week and felt that it was her special contribution to every episode.
Lemons found that the best part of her experience was the quantity and the quality of the people that she met on the show. Since the show aired on FOX, there were many people with great work experience ("Extreme Makeover: Home Edition, The Biggest Loser, Apprentice, Castle, etc…) around, making it a great networking experience.  Lemons enjoyed how she had the chance to expand his network, learn from others, and look for more opportunities.