Where To Find Two Of The Best Apartments In Syracuse
Where To Find Two Of The Best Apartments In Syracuse
Every year,  more and more people join our Orange Squad. For most students, relocating in a new city, or even a new country, is never an easy thing. And the first as well as the most important mission for them is to find a good apartment to settle down.
In this article, I'll introduce two apartments, describe the pros and cons of each one and give my personal tips for you. Let's dive in.
Icon Tower is the premier mixed-use development in Downtown Syracuse. Completed in March 2017, the new building offers a luxury living experience with 89 modern apartments on the top 8 floors. With breathtaking views, high-end finishes, and spacious designs, Icon Tower truly feels like home to its many residents.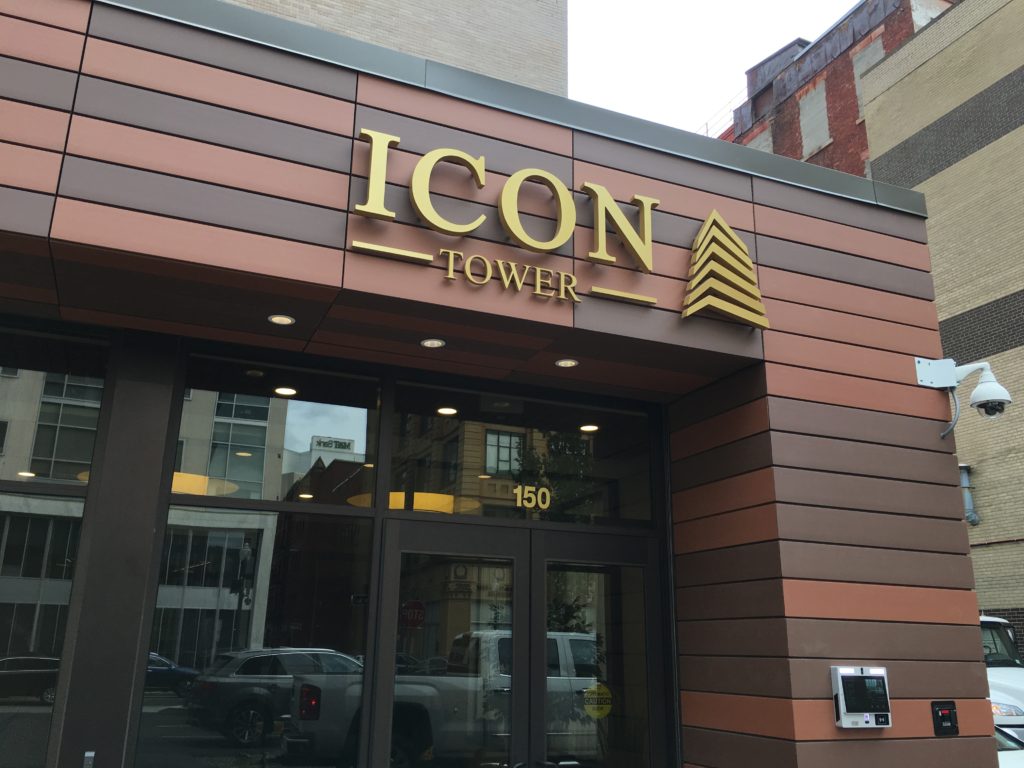 The 2nd floor contains 27,000 square feet of professional office space. Street level has retail, parking garage entry, main lobby, and some fine dining as Fabio's Antica Cucina, and Authentic Italian Restaurant with cocktail lounge.
It also has a rooftop 24/7 fitness room and a rooftop patio with grilling and seating. Moreover, it offers storage units on each floor. So you can put something you may not use frequently in it, saving a lot of spaces in your own home.Icon Tower provides four types of apartment units: studios, 1 bedroom, 1 bedroom + a study, 2 bedroom with 1 or 2 bath. And the rent varies from 1175 to 2500 dollars per month. Also, it is pet-friendly. As far as I know, there are more than 20 lovely dogs living in this building. And if you want to adopt a pet yourself, this article may be helpful.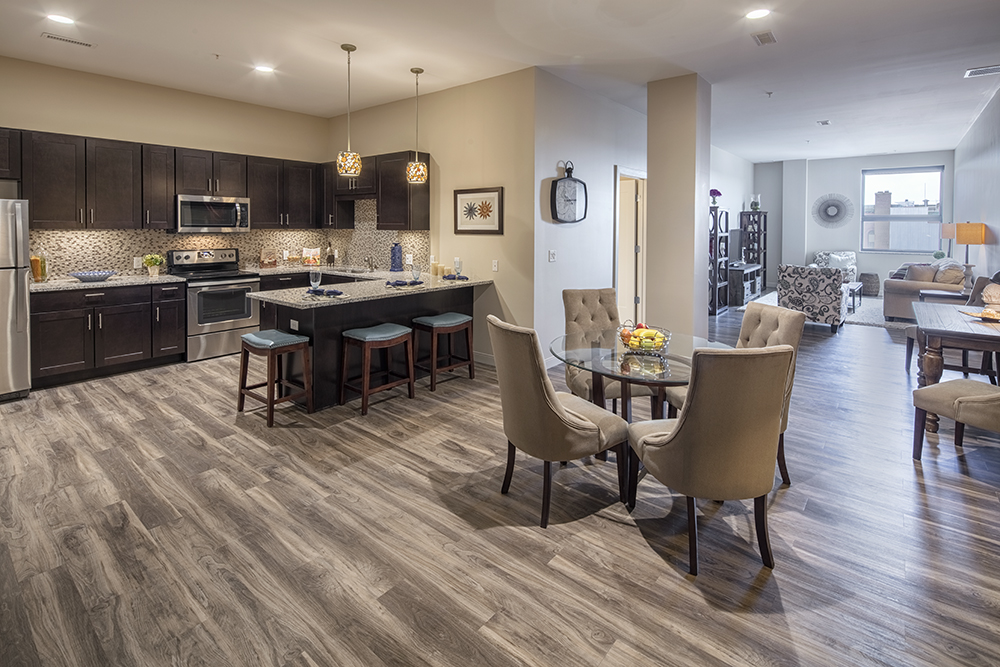 Positives:
Located in Downtown Syracuse, it is more convenient for everything
Spacious living room
A very new building
Negatives:
If you are a Newhouse student and you don't have a car, you may take 443 SU bus to main campus, which will cost you 20 mins or longer.
Pro Tip:
Icon Tower is very close to warehouse, so it is the best choice for VPA students. Also, it is suitable for someone who wants to live alone or with girlfriend/boyfriend.
If you're looking for an all-inclusive, luxury apartment close to campus, CBC has you covered. Each apartment in CBC is fully furnished with a love-seat, 2 chairs, coffee table, end table, flat screen television, kitchen table and chairs, a full kitchen with dishwasher, stove, microwave, refrigerator, and washer/dryer. Each bedroom is fully furnished with a full-sized bed, dresser, desk and desk chair. All utilities: heat, central air, electricity, IPTV (better than cable), high-speed internet, trash pick-up, and water are included in the rent price.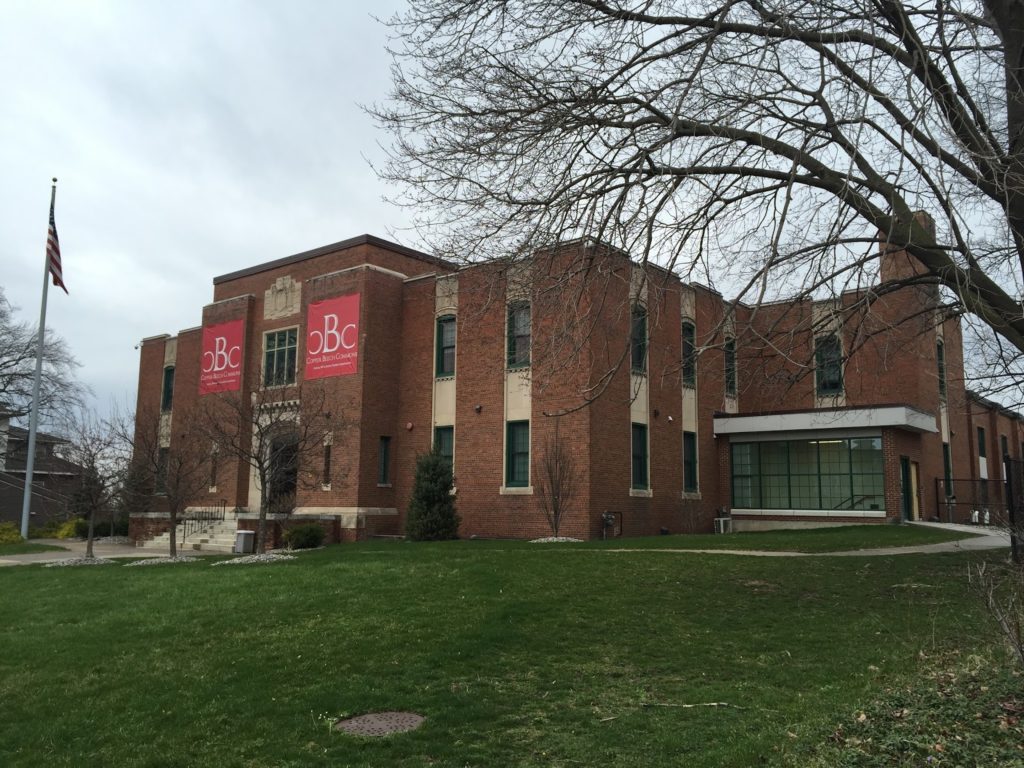 You will also have full access to the on-site fitness center, game room, yoga studio, study lounges, BBQ and courtyard, CBC Tenant Shuttle, and full-service vending. Maintenance and security is also included in this cost.
Positives:
Private shuttle bus direct to Syracuse University, as well as a weekly shuttle to Wegmans
Short-term leases are available
Fully-furnished
Indoor basketball court
Movie theater
Negatives:
There are fewer shopping places and restaurants nearby.
Pro Tip:
CBC provides three types of apartment units: 2 bedroom, 3 bedroom and 4 bedroom. Also, the rent is much cheaper than Icon Tower. So, if you don't have too much budget and are willing to live with others, you could choose CBC.